Hello and Welcome to the Wisdom Factory
A weekly live show on Google+ and YouTube,  The Wisdom Factory is a forum for visionaries, open-minded experts from many fields, Integral thinkers and practitioners, artists, entrepreneurs, health professionals, and evolutionary leaders.
In this show, you will have the opportunity to meet interesting people who will invite you into their often surprising perspectives on otherwise well known subjects, or they will tell you something that you have never heard before. You will come out of each episode with an "AHA!" and a deepening of your own understanding of the world.
Your hosts in this show are Heidi (Adelheid) Hörnlein with her husband Mark Davenport. They met a few years ago while engaging online on topics similar to those they want to talk about here with their guests.
Mark's long life experience includes many years in education and in drug and alcohol counseling. He is a dedicated fan of Ken Wilber and Integral theory and life practice. Both he and Heidi are committed to help spread the Integral worldview as best they can.
Heidi, too, has a rich life experience and has completed many professional courses. At the moment she works as a transformational coach, relationship counselor, and voice therapist—all to help people wake up to their innate potential. She works mainly online, and together with Mark organizes live events and retreats in "Paradiso Integrale" in Italy, which is also the location of their Cultural Association.
Subscribe to our newsletter and receive a copy of our  iBook The Era of Crisis.
We respect your privacy. We will NEVER sell, rent or share your email address.
Connect with Heidi



Connect with Mark



Join Us

www.thepowerofrelationship.com
Pre-announcement of SEASON #4 of THE WISDOM FACTORY
Starts on November 18  2016 with
Ashton Applewhite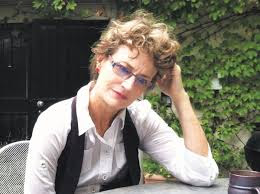 Conversations That Matter
occasional broadcast on a variety of topics
Please visit the LIVE STREAM PAGE for the live broadcasts and replays of recent events
More information coming soon
WOMEN MATTERS
regular broadcast of a group of women
brainstorming together on how to create a better world
Please visit the LIVE STREAM PAGE for the live broadcasts and replays of recent events
You can also visit our YOUTUBE CHANNEL for all publicly streamed event
Our latest eBook: inspired by Season #3 – Stop the RelationshiT – Grow your Relations
Season #3 of The Wisdom Factory "End the RelationShit- Grow Your Relations" has  ended on April 8.
You can access all replays including the after show Conversations and pick out what you want to watch by our detailed time stamps at
 The Wisdom Factory – Heidi & Mark were present at the INTEGRAL EUROPEAN CONFERENCE in Hungary in May 2016, with a workshop on INTEGRAL AGEING – a challenge to take on.
You can read the preview at the conference blog.
For the recording of the workshop, please visit the Integral Aging Page. or our new AGEING – website
Over the years, many people have asked how they can lend their support to this work. That is where Patreon can help. Patreon provides a means of linking content producers (like us) with supporters (like you).
We would like to ask you to consider supporting us by becoming a patron. By supporting us with a monthly gift, you will be able to be part of this ongoing work. Not only will you support the work, but you will also gain a voice through our communities on Google and Blab; gain access to public and private coaching, and perhaps even get to spend a week with us at Paradiso Integrale in Italy.
In one way or another becoming a patron will allow us to continue to develop and deliver the great content we have been sharing with you for years.
You can support us also by direct DONATION via PayPal.
 Please click the yellow DONATE button – and give whatever you can.
You will become our member and have free access to the archive for one year.
Thank you