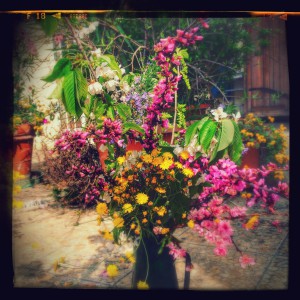 VICTORIA MARTINO
Nimmt teil an:
DIE GESPRÄCHE AM BRUNNEN, WOMEN MATTERS und INTEGRALES FRAUENFELD
Victoria's persönliche Seite
ABOUT VICTORIA MARTINO
Victoria nahm teil in unserer Gesprächsrunde: "Ich bin jetzt Witwe"
Victoria Martino verlor ihren beliebten Mann, Konrad Oberhuber, im September 2007. Ursprünglich eine Studentin von ihm in den siebziger Jahren an der Universität Harvard, sie begegnete ihm wieder 12 Jahre später. Beide erkannten sofort, das sie eine ewige Wahlverwandtschaft hatten. Sie waren 16 Jahre, Tag und Nacht, ununterbrochen zusammen, bis der Tod sie von einander riß. In diesen 16 Jahren erlebten sie miteinander ein wunderschönes Leben, voller Liebe, Musik, Kunst, und Weltreisen. Im Jahr 1992 wurde ihre Tochter, Beatrice Antonie, geboren, und sie war ihr Sonnenlicht vom ersten Augenblick an.
Victoria ist professionelle Geigerin und Kunsthistorikern. Sie lebt in der Nähe von San Diego in Kalifornien. Derzeit hält sie Vorträge über Beethoven (zum Beethoven Jubiläumsjahr) und über Albrecht Dürer (on the Athenaeum's website here)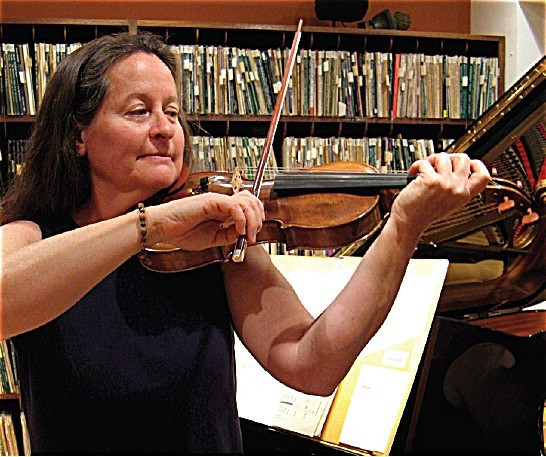 HEIDI´S INTRO TO VICTORIA
Während des ersten Lockdowns im Frühjahr 2020 nahm ich an vielen online Veranstaltungen teil. Eine davon war ein wöchentliches Treffen von SAND (Science and non duality), wo interessante Gäste geladen waren, wo wir uns aber auch in Kleingruppen im Breakout Raum treffen könnten. Da lernte ich Victoria kennen und lud sie ein, bei unseren Frauentreffen dazu zu kommen.
In der Folgezeit nahm sie regelmäßig an den deutchsprachigen Wöchentlichen Gesprächen im integralen Frauenfeld und monatlich bei den Frauen am Brunnen teil, genauso wie an dem englischsprachigen Gesprächskreis Women Matters. Es hat sich eine wunderbare online Freundschaft entwickelt, genau so, als würden wir uns persönlich kennen.
WOMEN MATTERS vom Dezember 2020
CLICK ON THE LINKS BELOW FOR THE BOOKS SUGGESTED BY ELISABETH WANDT