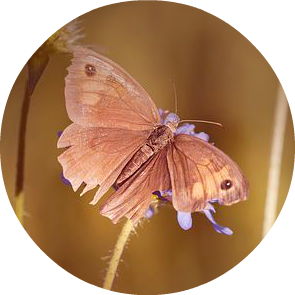 SERIES CONSCIOUS LIVING, CONSCIOUS DYING: EPISODE 5
November 21st at 10 AM PT/ 7 PM CET
My partner died. I was present. And now?
HOW TO COPE WITH THE LOSS OF YOUR LIFE PARTNER – A PANEL DISCUSSION
You have lost your life partner, in an accident or after weeks or months of slow decay due to a terminal illness. You did what you could do to help him or her in the transition. It was very stressful, but it also had some gifts to offer.
And now you are alone: How can the time you passed with your beloved be helpful for you to cope with this deep loss? What have you learned for yourself from this experience? How can it help you to live a fuller life in the future?
We will discuss this kind of questions in this show which will be scheduled for 90 minutes.
STREAMED LIVE  HERE on November 21st, 2018
My partner died.
My partner died and now?
0:00 Heidi's intro and overview of the series of broadcasts and recordings
2:40 Jane Duncan Rogers from Scotland presents herself
4:00 Henrik Wredmark from Sweden
6:03 Kristin van Tilburg from USA
6:54 Lynne Feldman  from USA she tells her story, of her own illness and the death of her husband in her absence. In shock for 6 months.
10:58 Jane shares the story of her losing her husband. Passing through cancer, death was coming near, they talked about death and this brought them close together. She was at his bedside when he died. She shares the experience, what happened when he died. She could not look at his body, she felt the body was not HIM. She talked to the body up to the ceiling. The experience brought her to write, feeling the gratitude and gift after some time.
15.50 Henrik: His girlfriend was cared for at home by hospice staff. Neuropathy from chemotherapy or tumor. Pain treatment at home was insufficient, so she moved to the hospice. Singing for the dying. Supporting her was the most important thing. She was "coming home", deep faith, entering the bardos. They brought her cats into the room. She was still present in the room when she had passed. He read the Tibetan book of the Dead. Interested in what happens after the last breath. The body is not just the physical body. When she died she was very sedated and relaxed in the body who had been struggling for so long time. "Intergral Healing" by Lynne Feldman was a great help to him. When his mother died he wasn't present, which he finds terrible not to be there.
29:00 Kristin: Her sweetheart had a heart attack and the help came too late. She felt his body empty after the transition. She wanted to remember him alive, so she didn't stay with the body. It was a numbing and shocking experience. Seeing the violent transition, real wrestling, was real shock for her. His transition was loud, she hopes that his experience was something orgasmic and opening. Maybe it was ecstatic and not violent experience for him.
32:50 Heidi: many different ways to approach the end. Our intention to inspire people that it is take away the fear.
33:42 Heidi shares her story of Mark's death. He died at home before the worst would have come. A belief in something greater than us. The body was becoming strange. Not sure if he is still there. But the crane at the Tiberriver. His cat died, sometimes also present as a white bird.
40:00 Heidi askes the next question, but Lynne still has to share.
40:30 Lynne shares about her relationship with Ken Wilbers whose book "Grace and Grit" became her bible (The story of his wife Terry who died of cancer). She shares about her very recent fear to have cancer again. The time was hell until she found out that it was not true. Death has been in her life for so long. She and her husband developed humour, otherwise they wouldn't have survived all the heavy times in their lives. Her husband affirmed that he would be dying, despite there was no indication. They made a deal about his eulogy. She tells about the jewish custom. When she saw his dead body she thought it was not HIM. Singing songs for 24 hours, burial in the tradition. She had to serve hundreds of people  (shiva for 3 days). She was overwhelmed.
46:09 His daughter of very young age, he never knew anything about her. He mourned for that child. 6 month after he passed away his daughter, after 33 years,  had found him. This was the time when Lynne broke down. They screamed into the air to tell him that the daughter was found. Tibetan book of the dead. End of life Doulas: a warning to discern well who to ask to come. Continuum of care is important, freelance doulas normally don't have that
51:00 What was the treasure in the experience? Jane: spiritual seekers: what is the body filled with when I am alive, which was not in his body. The non-dual movement brought her to peace and love: she began to be grateful for her husband's death. The book "Gifted by grief" came when the time was right. 18 months after his death looking back in her journals, finding all the emotions which she didn't have any more then. Her readers picked up different things than she had the intention to convey. He still has an impact on the world by her talking often publicly about him in her courses.  Finding a new partner, coming to a place of peace to have to be alone for the rest of her life. 2 days later the new partner appeared.
56:32 Kristin. Wants to read Lynn's book. Her plan of a life together with her beloved. Also an identity was lost, an empty place was in her life, not just the physical presence of the person, but the entire life structure. Grief also for that. Need to reinvent oneself, reaching into nothingness. Resist against grief is most painful, when wave comes over, learning to surrender to it, then love and connection is there through the experience of grief. Where she found him, on the other side of the grief. Experience of eternity in the now.
1:02:20 Henrik: emptiness, the togetherness is broken, no part of the future.It takes a very long time, while finding your new way in life, fear of being alone, just noticing it, and letting go. Meeting with the grief is like honoring the life together. Cannot be lost. Meaninglessness of life, meaning to rediscover: Ken Wilber: Grace and Grit. Growing and waking up and treasuring life as meaning. The hero's journey. Capture the day
1:09:20 Lynne: When her husband passed away, all her previous life passed away. Nobody knows her as he did. Existential crisis for Lynne: Who am I? What am I? Spiritual inquiry. She feels as part of the Universe in a non-dual way: the unwanted gift of Rick's death.
1:12:00 Heidi: the gift of Mark's presence. She is missing the co-creative dialogues  with hi, also the physical touch. The stages of experience after Mark's death: strong > fearful of being alone with own death > falling into an abyss of meaning > life alone is possible, but it was not decided > Caring in the last months was a gift despite of the exhaustion. Living in a different reality, in the NOW, time frames very short. Treasured trust and the depth of relationship, energetical separation sometimes needed. No desperation. Do something with your life!  Shall I continue with the shows? Gratefulness for having learnt a lot. Mark encouraged me, my first partner
1:19:10 Henrik asks: doing this show now: do you feel like honoring your life and Mark?
1:19:24 YES, the book I created a book in honor of Mark. Heartfelt stories
1:21:32 Kristin: Create meaning, recreate life out of the emptiness is beneficial. Love will find the way.
1;22:43 Light will lift up us and everybody in that situation. Having the courage to do something like this show, Thanks to everybody
1:23:25 Henrik grateful to share this moment, and that we can bring something to whoever is watching, to people who are meeting death or sickness. Know better whatlife and death is about
1:24:20 Lynne: shares that Ken Wilber had planned a seminar about death and dying – and nobody signed up!
1:24:45 Wondering how crazy it is to NOT engage with the only certainty we have in life: death. Is it magical thinking? Lynne: "the word creates". Even the integral crowd.
1:26:03 Heidi: the opposite idea: when talking then banning the danger: Heidi's mother
ABOUT OUR PANEL MEMBERS (Please click on their names)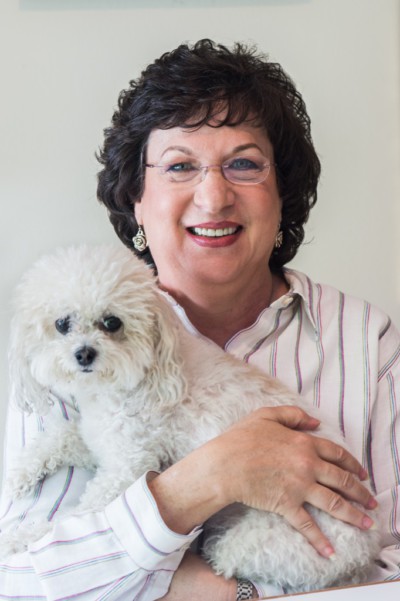 My husband and I fell in love at first sight in 1969 and were married in 1971. He became my best friend and also my #1 cheerleader, the Alpha Male protector. A routine mammogram came back with a suspicious finding on my left breast, but the oncologist told me she was "sure" it was nothing but a calcification. But when I received the dreaded positive results, my husband broke down. I was told I had the same breast cancer as 80% of women, which cheered me, until I realized she had not given me any survival statistics to go along with the "commonality" of my breast cancer type. As a breast cancer patient, I was given a PET scan to see if there had been a metastasis anywhere yet. The day before the US Thanksgiving holiday, my oncologist phoned me to report a spot on my left lung had appeared, but she was "sure" it was scar tissue from childhood asthma. Well, it wasn't. It was an asymptomatic lung cancer that was translucent to any xray, and in an asymptomatic area that was destined to kill me within three years. SO: thank goodness I had breast cancer? Plus, I had never smoked anything nor had I been around smokers. What had "gone wrong"?
Things rapidly got more complicated thereafter, and in total panic, I began blogging and researching about my two cancers. I developed a life-threatening cellulitis infection that put me in the hospital for eight days and required emergency surgery. My chemotherapy gave me a blood clot that hospitalized me for three more.
My desperation led me to deepening my spiritual practice including long cell-level meditations as well as devouring the latest medical findings on treatments and outcomes. Thank goodness I had been close to Ken Wilber, Integral philosopher, whose own wife died of breast cancer and who wrote about it in Grace and Grit.  The book became my bible, and I set about paying it forward by writing my own book, Integral Healing, which was pusblished in 2014 and by offering my services to the US-based Cancer Hope Network and other cancer programs.
Watch a previous episode with Lynne Feldman in the first season of The Wisdom Factory
An excerpt
Lynne's book INTEGRAL HEALING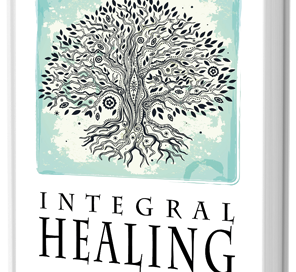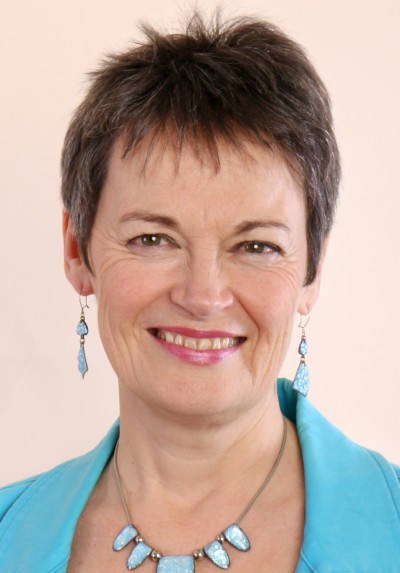 Jane Duncan Rogers was devastated when her husband died in 2011. Little did she know that 3 years on she would be publishing a book called Gifted By Grief, (and truly felt she had been) and then to become founding director in 2017 of Before I Go Solutions, a not-for-profit that helps people to make good end of life plans.
In August 2018 her second book, Before I Go: The Essential Guide to Creating A Good End of Life Plan was published, and the Before I Go Academy was also started, enabling health professionals to become licensed facilitators of the BIG Method, bringing this much-needed work to their local communities. Jane lives in the north of Scotland, and has a new partner with whom she is building a house together.
See a previous event with Jane in The Wisdom Factory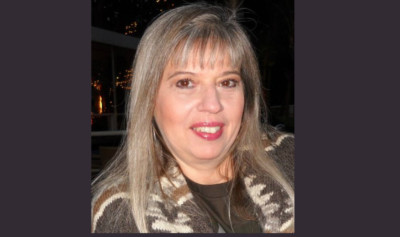 The day he died we ate pizza for dinner, one of his favorite meals.
My beloved and I were watching a favorite television program together later in the evening, around 9 p.m., on March 9, 2017.
Suddenly he began having trouble breathing, and I knew without anyone telling me he was having a heart attack.
Before the paramedics could arrive, he was gone.
As his lifeless body was carried away, I felt our love story was over.
It was a devastating loss, and my heart goes out to you for all the devastating losses in your life, because sooner or later, we all experience this.
The question is, "Do you know how to receive the gifts from the loss?"
I have found grief and loss to be excellent, though impossibly demanding, teachers. Even now, twenty months later, I still find myself waiting for him to come back. There is some part of my mind that will not give up on the idea that he will come home soon.
Don't misunderstand me…I'm not delusional. I know he is gone.
But if you have lost someone you deeply loved, you will know what I mean.
It is just incomprehensible. Where did he go?
Who am I, without him? But this question arose much later.
First, I had to deal with the trauma of his physical death.
It was not like death is portrayed on television. It was painful. It was messy.
On TV people just close their eyes and die. It is so neat. It looks so easy. I experienced a death like that while holding the hand of a dear friend when he died.
When life support was withdrawn, a massive dose of morphine controlled that exit. It was silent. It was still. It was peaceful.
There was no drug-induced tranquility in my beloved's death. It was as if a battle was being waged inside him.
I don't know if he was fighting to stay, or fighting to go, but nothing I did could stop it.
Because I live in a rural location, the paramedics took an eternity to arrive.
He was suffering.
My heart was breaking, too.
By the time they got there, the paramedics could do nothing for him. They were too late.
He was gone. Only his body remained.
The gift of that horrific experience was a deep realization of how uncontrollable life and death are.
It is not easy to see this as a gift.
We are so vulnerable. We try to pretend we have some say in how things turn out. We drink green drinks and work out, and tell ourselves we are doing fine. The thing is, we don't really know.
In experiencing the death of someone special, we are forced to face our essential powerlessness.
When the animating life force that beats their heart and breathes their breath is withdrawn, they go with it. The body dies.
Surrendering into acceptance of his sudden death enhanced my appreciation of my life. Just waking up every morning is much more precious to me now.
Some months later as the initial shock subsided there were new realizations waiting for me.
I saw that the loss was so much more than the loss of his physical presence.
Such a big part of me, how I knew myself, and how I saw myself, was gone too.
There was this huge cavernous question before me, "Now what?"
I had to reinvent my life.
Who was I now?
What was left to build on?
What foundation did I have?
It was there, in the sense of having nothing, and being nothing, that grace appeared.
The greatest gift I received in my journey through all this loss was an unprecedented experience of the eternal nature of LOVE's presence.
Despite the loss of the body of my beloved, I found that if I can ride the wave of grief as it passes over me, that LOVE's presence is there, embracing me on the other side.
Yes, it takes courage to allow oneself to be shattered by grief, to surrender to its destructive power, to allow one's identity to be decimated by loss.
But I hope my sharing inspires and comforts those who find themselves unwillingly forced into similar circumstances.
Despite the undeniable loss, grieving makes unexpected, maybe even unimagined, gifts available to those who are willing to receive them.
Find the courage to ride the waves of grief, and see if those waves don't transport you to the other side, the place where there's only LOVE.
See if you can't find your beloved there, as I have found mine.
Read the longer article by Kristin HERE
Kristin van Tilburg is a Mindset Strategist that helps savvy entrepreneurs transform their beliefs systems and habits so they can live with purpose, expand their passion and grow their profit.
Kkistin's website: http://strategicsuccessmindset.org/
Kristin is the author of these books: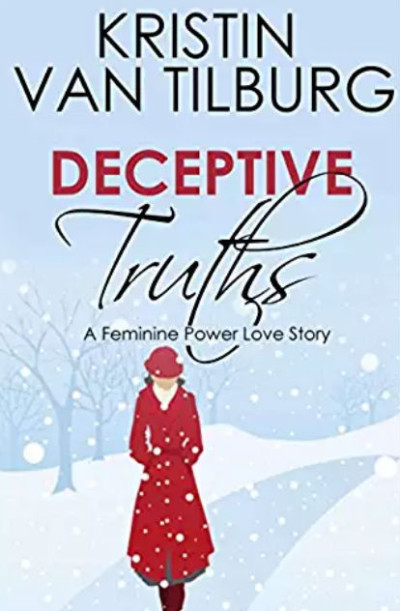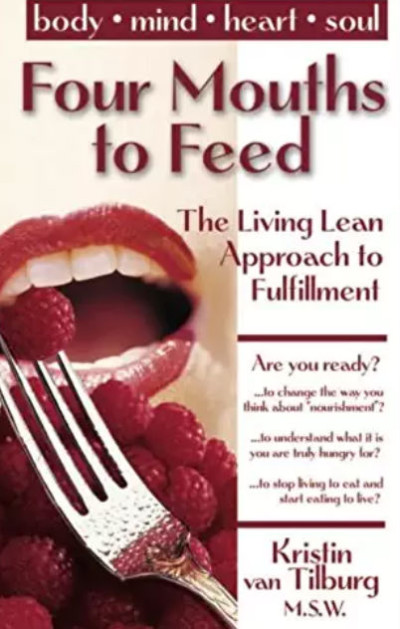 See a previous event with Kristin in Hangouts on Connections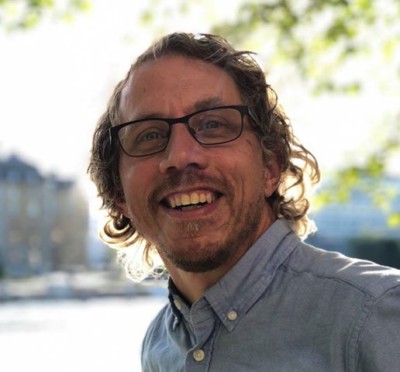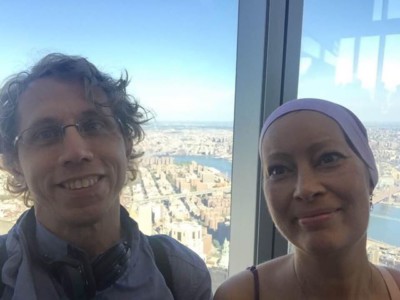 After a 9 years relationship, in 2017 I lost my girlfriend due to cancer. I also lost my mother and my cat that same Year.
My father is a doctor and my mother was a doctor and I myself have been working in emergency wards, both somatic and psychiatric, and some time as a home care assistant. Currently I work as a social worker.
In the medical field the presence of the scientific objective materialist view is quite pervasive and at the time I was working in that field I was quite immersed in that culture. I remember one could notice the widespread dread of relating and speaking both to the patient, who was suffering tremendously or was dying, as well as  to their relatives. In my mind, both Me and the people
I Worked with were hiding out behind the scientific jargon to avoid the existential questions and the meaningful relating aspects where compassion comes in. Now looking back I see I was not that aware and did not get support by a death fearing culture to face that. Being forced to face catastrophe and the possibility of death with my girlfriend when she got cancer 2010 was a total shock. I was trying to cope with the help of some famous lines from Kabat Zinn's book: Full Catastrophe Living and by the therapist, health counselor, fantastic supportive friends both in the Non- Violent Communication community and honest talks with good old friends. I was also getting into integral theory and thinking, which was really helping me to both support myself and my girlfriend and my mother, although I think my girlfriend and my mother were finding their own way through. I also felt enormous guidance and support by the book Grace And Grit by Wilber, Integral Healing by Lynn Feldmann, Preparing to Die by Andrew Holocek, Death Makes Life Possible by Marilyn Schlitz. I was amazed how strong my girlfriend Sandra was in many aspects and how she demonstrated hope and optimism in the midst of despair. After the shock settled, I began to realize that I would be more helpful and supportive by not allowing the gravity of the circumstances to overwhelm me and instead appreciate the privilege of being present with Sandra. The journey we took really had me both trembling at some core level and seeing some new perspectives and possibilities way beyond some secular scientific worldview and what happens after death.
Henrik in a previous episode of The Wisdom Factory