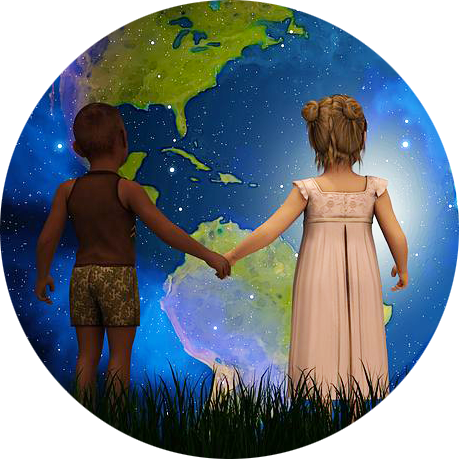 CONVERSATIONS THAT MATTER
LOVE AND RELATIONSHIPS
How couples can grow up the spiral together
2019, February 6th at 10 AM PT/ 7 PM CET
Growing into Childlike Love – Conscious regression in intimacy
WITH DR. TOM HABIB
The highest stages of intimacy rest upon LR structures that enable a couple to navigate the inevitable emotional issues that arise.
These structures are laid down in Stage 3, the Relational Stage of a Couples Development. The majority of couple's center of gravity hovers within Stage 2, the Roles Stage of development.
In this interview Tom will bring his clarity and simplicity to illuminate what has to be understood in a couple's intimate interaction to achieve the foundation from which the upper stages can be sustained.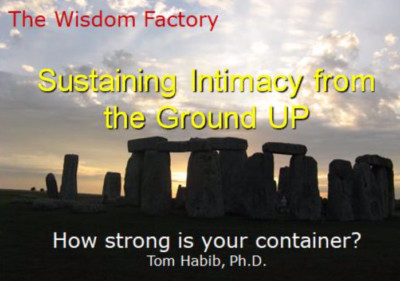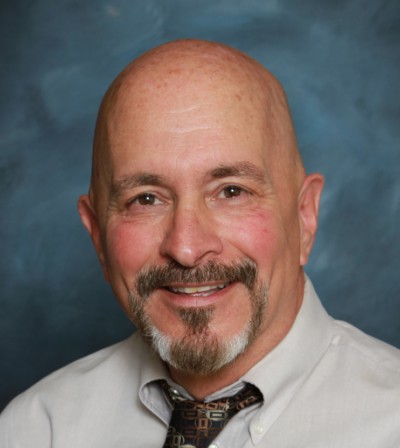 STREAMED LIVE HERE on February 6th,  2019
HEIDI´S INTRO TO THE SHOW
During the IEC Conference in Hungary 2016 I had occasion to videotape the presentation of Dr. Tom Habib on the "Couples Line of Development". I posted it on YouTube and we had several shows with him in our Wisdom Factory, always talking about intimate couples and how the knowledge of the integral map can explain certain phenomena and how, using the map, we can predict the growth process and skilfully help the couples grow in a good way.
See previous shows HERE.
It is astonishing how Tom's message is "landing" with the people: Almost unknown in the integral community 2 years ago, he is now widely known and his work very much appreciated.
ABOUT TOM HABIB
Dr. Tom Habib is a clinical psychologist in San Juan Capistrano, CA specializing in couple's therapy. Tom has published papers on a Couple's Line of Development (Integral Leadership Review, Aug-Nov, 2016, revised 2018) and on the role of Regression and LR Supporting Structures   (Journal of Integral Theory & Practice, Dec. 2014).
He has presented at the Integral Theory Conference, at the Integral European Conference (IEC) 2018 and 2016 where he was recognized for the Best Practitioner Paper, Honorable Mention. Tom is currently serving as a co-chair for the newly emerging Academic & Scientific Track for IEC. 
In Dec., 2017 Tom was designated as a top 5% researcher by Academia.edu and was notified last month that he had achieved the top 1% researcher in recognition how often his work is viewed by researchers all over the world. The Wisdom Factory was the first to introduce Tom to the larger integral community and to make his ideas available throughout the world. Since then, he has presented his work on several pod/video cast including The Daily Evolver, Evolve Radio, Something You Should Know among others.
He is also an organizer for San Diego Integral where he is experimenting with creating a container from which collective moments can be sustained. See Focused Integral Group Discussions.Tom has published papers on a Couple's Line of Development (ILR, Aug-Nov, 2016) and on the role of Regression and LR Supporting Structures   (JITP, Dec. 2014)
He has presented at the Integral Theory Conference in 2015 and at the Integral European Conference in 2016  where he was recognized for the Best Practitioner Paper, Honorable Mention. At t he Integral European Conference 2018 he presented again his further research about the stages of development which an intimate couple can go through. (Video of the presentation)
CLICK ON THE LINKS BELOW FOR THE BOOKS AND PAPERS BY DR. TOM HABIB
If These Walls Could Talk: A Therapist Reveals Stories of Change and How They will Work for You
Dr Thomas Habibs book on AMAZON
A couples line of development
Academic paper by Dr. Tom Habib
INTIMATE COUPLES Regression and Lower-Right Supporting Structures
Academic paper by Dr. Tom Habib