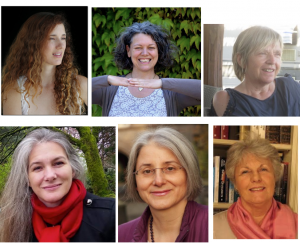 A series of LIVE CONVERSATIONS among women from Europe, USA and Canada.
All about how we women can contribute to creating a better world. We are exploring our potential, our gifts and the fields we can give our contributions in our unique way and with our unique skills.
After the live events, the conversations are available in the Video Archive. Most of them are in English, some in German will be added soon.
From January 2017 every episode of WOMEN MATTERS has its own web page. Use the dropdown under the menu "WOMEN MATTERS" to reach the specific pages.