Overcoming Fear When Facing Death with Myste Lyn
Streamed live on March 3nd 2017
00:00 Introduction and mechanics
4:00 Kugluktuk, where Myste lives, and the climate!
8:00 About Myste and first questions about how she got in this "death" business, beginning with her mother's death in 2014 which "popped" her out of her 3-D world.
12:00 It became clear that most people don't want to talk about death.
12:50. Moving from Women's Empowerment Coach to a new role re: death and connected with Patty Burgess and soon "The Death Chicks" began on YouTube.
(headphones resolve an echo problem)
16:05 The early progress of their show, what has been the feedback?
Death Positive! All the aspects of death, dying, funerals, preparations, etc.
19:10 What we're doing now. Patty's training program, the "Death Doula" program
20:10 Families are more difficult to deal with than the dying person!
21:40 What have you learned from your guests about overcoming fear?  It's about LIFE and resistance to that!  Often an early childhood experience.  
25:22 Mark remembers his the "non-event" of his grandmother's death. Heidi's experience
28:30 New aspects of dying we are just learning and hearing about, example .The Afterlife of Billy Fingers. Openings to deeper conversations and viewpoints.  Stories!
33:50 A chaplain's experience, how the dying often attempt to care for family members.
34:50  Myste's e-book about how to help about how to help the dying family member. 37:40 Hospice experiences: how they can help YOU!  Also death doulas and their job.
41:07 The education of doctors! Growing awareness of the need for "death ed."
43:00 Spiritual orientations, near death experiences and the similarities of them.
47:00 Choosing our beliefs. De-cluttering our minds.
49:50  Working with women and the similarities with death counseling. "Lasagna pans"
51:15 Coming to the end, what are the take-aways or final thoughts. Inuit practices, inner child work, accepting what we've excluded. Taboos of the Inuit.  Funeral wailing.
56:50 Invitation to the after-show chat:
"The Beauty in the Darkness" at:  https://www.youtube.com/watch?v=xeeguXDI9Hc
Some thoughts about death and dying
(by Heidi Hornlein)
How do we age consciously and break the taboos associated with getting older and dying?  Many of us fear loss and when we age we lose things – it comes with being human.  People, women especially, work hard to stay young (the anti-aging market is predicted to be worth almost 200 billion by 2019).  Fear of loss is closely connected to what may be our biggest fear: death.  Death and dying is something few people are comfortable talking about and this can be detrimental to our relationships. 
If we fear death and loss of loved ones, it may be uncomfortable to maintain close contact with family and friends who are seriously ill and about to die.  We simply do not know what to say and do.  So we may leave them alone at this pivotal time of life and feel uneasy if we are near them.  This disgraceful act (meaning lacking grace) is due to our own fear; the good news is that this is something we can overcome. 
What we don't know and understand creates fear.  Without looking into the face of death we can get caught up in irrational fears and unkind, uncompassionate behaviour.  Let's be ready so we can provide comfort to loved ones near death and feel good about our own eminent demise.
When we overcome our fear and get acquainted with death, this dismantles its power over us.  Myste Lyn is passionate about bringing this message back into our society and helping people enter into a good relationship with death AND with LIFE.
Click on the links below to death-related books  on Amazon
Dying to be Me by Anita Moorjan 
Anita's book on AMAZON
When Breath Becomes Air – Pual Kalanithi
Pual's book on AMAZON
Being Mortal – Atul Gawande
Atul's book on AMAZON
The Afterlife of Billy Fingers: How My Bad-Boy Brother Proved to Me There's Life After Death by Annie Kagan
Annie's book on AMAZON
The After Show Chat with Myste, Gina and Marjorie
0:28 Myste joins with her daughter, some chat, Myste shows the school-artwork of her daughter
1:50 Do you fear death personally? Mark answers
2:38 Heidi
3:22 Myste leaves (temporarily) for the sake of the daughter
4:15 The hope to be conscious when death comes, the question of pain and drugs
5:04 Heidi's experience with drugs after surgery: do painkiller take you out of conscious experience?
6:35 Gina enters the room, talking about coming on camera. Mark talks about people who cover up their camera, why?
8:03 Gina talks about her work with people to prepare for the own death with the practical things. Advanced care and Life Planning. Don't ask others to clean up for you!
10:50 We need to have the open conversation about our fears and our wishes
11:26 A reminder to write our testament
12:00 Gina talks about Canada where she lives: 70% have not done it. Gina describes the difficulty for people who meet the situation after your death.
13:53 Mark realizes that he has no clue how the laws are here in Italy. Gina gives examples of what to do.
15:02 Heidi talks about Germany. And of her experience with death. Kübler Ross as preparation to father's death, The sacred experience of being present with the dying person
17:30 Welcoming Marjorie -technical difficulties Gina's comment on technology.
18:45 What is the name for what Gina does? She works with clients for a Life log, all documentation etc.
21:50 A way of (not) taking responsibility – the challenge of realizing to not be immortal. Would you like to live forever? How would it be?
23:55 Embracing each phase of life
24:17 Marjorie made it to be in the broadcast room. What about violent death or suicide? Sometimes death is not a natural part of life, can be very dark. Importance to practice how to deal with darkness.
28:00 what do you refer to as "darkness"? Also survival of the human species. Majory shares the experience of the death of her husband and what she did for him and
for herself, too. The relationship continues even that he is gone.
32:03 Heidi welcomes back Myste. Talking about the continuation of the connection after death.
33:47 Gina is back and on camera, talking to Myste and her e-book. Gives a summary for Myste of her own work. Her experience as a child when people talked about death around the kitchen table
35:28 A tool to get the conversation going: "My gift of grace"
36:40 About posting resources in the comment stream. An explanation of the comment plugin on our website
37:45 The question about a sudden or violent death. How to handle suicide? The story of Marjorie's friend.
40:30 Gina responds: violations of expectations which hurt deeply. Her belief system was challenged with her mother's death. The belief system which helps us must not be religious.
42:13 Myste responds: opportunity for growth and deeper soul searching. Myste talks about her show "The Death Chicks" and about a tragic event in her neighbourhood which challenged her. "Suicide – you go to hell" How to be able to cope with it?  – we chose our assignments before we come.://www.youtube.com/watch?v=_wwv-qWlYAE
46:20 Gina: Why is this happening? – It gives us a gift regardless of your construct. From feeling hurt yourself to helping others.
48:00 Mark connects to what Marjorie said about public incidents of horror. Leads to numbness? Heidi talks about the experience in the war cemetery.
50:08 Marjorie talks about Andrew Harvey, a mystic who talks about needing to go into the deep dark. Guided meditation to arrive at surrender and become one with everything. "There is love and light within the darkness"
53:45 About the motivation and passion which leads to our work (Heidi). Learning and giving it away. Heidi's journey. Why we live certain situations: What I have learnt
57:00 The project of an online course for relationships and the quote by Jordan Peterson
57:50 Myste: "Why are you so happy?" – Myste acknowledges Marjorie's explanation of the darkness. "BitterSweet Blessing". As a culture we fail to see the richness in the dark
1:00:00 The inner light, eternal flame, illuminates the beauty in the darkness.
1:00:50 Signing off – with the beauty of the spring flowers
About Myste Lyn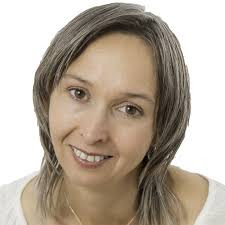 Myste Lyn, certified Master Empowerment Coach, specializes in supporting women to overcome fear and find peace after loss.  As a young traveler and explorer of Eastern philosophies, Myste was drawn to alternatives cultures; her curious nature brought her to study at seven Canadian Universities before she returned to her Northern roots and settled down next to the Arctic Ocean in Kugluktuk Nunavut where she currently resides as an independent mother with her seven year old daughter and dog Shelby.
The inner peace Myste teaches women to connect with was solidified by her intensive yogic studies with Gopalakrishnan in Kerala India.  After the loss of her mother, work with Dr. Jean Houston, founder of the human potential movement, inspired Myste to move forward in exploring death, dying, grief and loss and co-found The Death Chicks  http://youtube.com/thedeathchicksshow
Myste's work is grounded in quantum theory and she uses guided visualizations, breath-work, and voice vibration to open intuition and gently guide women back to their place of peace.  Once here, anything is possible!
Learn more about Myste and see pictures of her Arctic home here www.bittersweetblessing.com
More resources: (as named in the After Show Chat)
Myste talked about
Marjorie talks about a teacher whose guidance has helped her a lot (minute 50:08): Andrew Harvey. An example on YouTube: The Great Death Andrew Harvey Sacred Activism
Heidi talks about a book by Elisabeth Kübler-Ross (minute 15:05) On Grief and Grieving: Finding the Meaning of Grief Through the Five Stages of Loss. Find it on Amazon:
Elisabeth Kubler Ross