CONVERSATIONS THAT MATTER
ECONOMY/PSYCHOLOGY
2019, January 16th at 10 AM PT/ 7 PM CET
Wertschätzung
WITH GERTRAUD WEGST – Co-Author of the book
Das Buch "Wertschätzung – Wie Flow entsteht und die Zahlen stimmen" (Vahlen Verlag) ist seit Juni 2017 auf dem Markt. Es konfrontiert, ernüchtert, erstaunt und vor allem auch – es ermutigt. Damit dies gelingt, unterscheidet und beschreibt es im Wertschätzer Ampelmodell verschiedene Bewusstseinsstufen. Ohne Differenzierung fährt Wertschätzung gegen die Wand. Mit den vorgestellten einfachen und hilfreichen Kriterien kann jedoch jeder unmittelbar erkennen und einschätzen, wo sich welches Handeln lohnt und wo man selbst noch wertschätzende Entwicklungsschritte vor sich hat.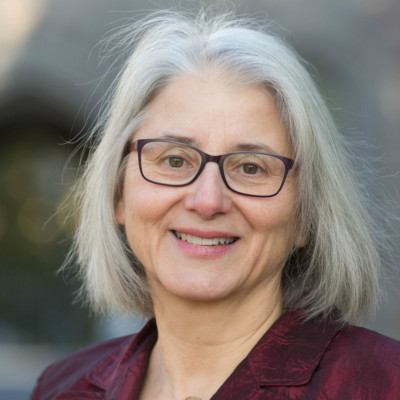 HEIDI´S INTRO TO THE SHOW
Ich lernte Gertraud kennen in einer Übungsgruppe zu einem online Kurs von Ken Wilber. Dann lud sie mich in Ihr Projekt "Unity in Diversity" ein, was eine interessante Erfahrung war. Sie wurde Gründungsmitglied unserer Serie "WOMEN MATTERS", wir trafen uns persönlich bei der Integralen Europäischen Konferenz in Ungarn 2016 und bei Tagungen des Integralen Forums in Deutschland.
Ich schätze sehr ihre ausgewogene Art, in der Welt zu sein, und ihre Arbeit in allen Bereichen. Ich habe sie von fern bei der Entstehung des Buches begleitet, das sie sehr engagiert, ausdauernd  und mutig in Angriff nahm und vollendete. Ich hatte die Ehre, bereits vor der Veröffentlichung hinein schnuppern zu dürfen und ich finde den Inhalt mehr als nur interessant. Er gibt uns Guidelines and die Hand, wie man anders im Leben unterwegs sein kann, nicht nur im Privaten, aber auch ganz besonders in der Arbeitswelt.
Hier sprechen wir über die grundlegende Idee des Buches und wie sie umgesetzt werden kann.
ABOUT GERTRAUD WEGST (in English HERE)
ÜBER GERTRAUD WEGST
Gertraud ist ein Executive Coach, Trainerin, Consultant & Autorin; Leadlink (Holacracy) von Die Wertschätzer, davor Führungserfahrung in Organisationen aller Entwicklungsstufen von Rot bis Grün, (Spiral Dynamics)  z.B. in der Leitung von 4 Altenheimen. Sie ist außerdem begeisterte Mutter und Großmutter.
CLICK ON THE LINKS BELOW FOR THE BOOKS, WRITTEN OR  SUGGESTED BY GERTRAUD WEGST