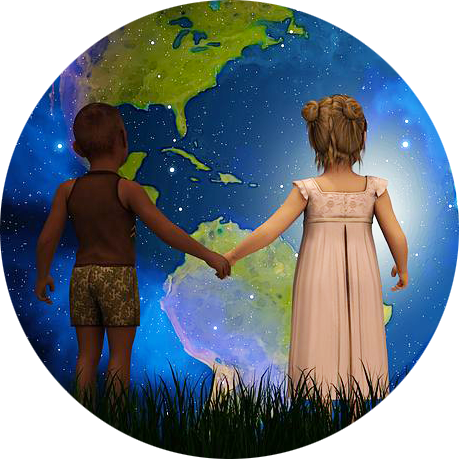 ABOUT THE CONVERSATIONS THAT MATTER SERIES
Meet amazing People who are involved and concerned with practices which can make the world a better place. They are sharing with you their story and their insights about how to grow ourselves, discover our life's purpose and to become an agent for positive change. Our guests come from many fields. What ties them together is their broader view on reality, their ability to see problems from multiple perspectives and to search for solutions which are integrated and able to catalyse the necessary changes we need to survive and even thrive in the future.
This series is free and permanently accessible on this website. TIME STAMPS (Where to find what in the video) are available on the streaming page of the sessions accessible by clicking on the pink cross under the videos.
If you want to get email notifications and reminders before future episodes please give us your email address by the Subscribe button down the page. Below the "UPCOMING EVENTS you find previous episodes ordered by year and also by the field of topic.
GO BACK TO MAIN PAGE: CONVERSATIONS THAT MATTER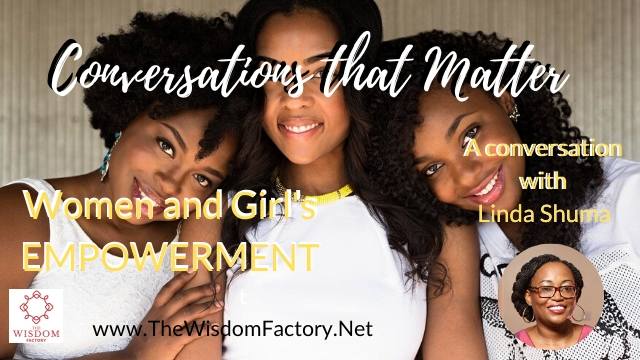 Women and GirlS' empowerment
Why is it so important that girls grow up with confidence in their abilities? Why are women more capable to handle life than men are, especially in countries like Kenia? The future there and that of the whole world depends on women stepping up and change the way how we are organised today – following masculine principles and power structures.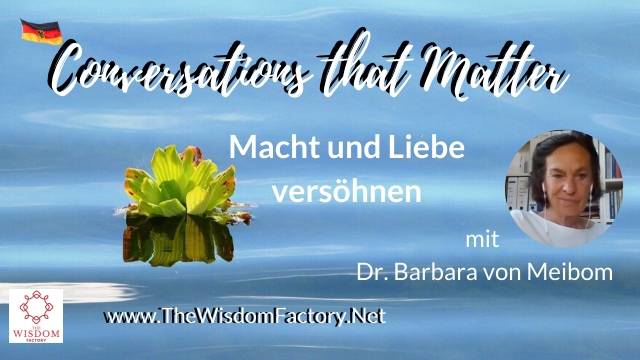 Macht und Liebe versöhnen
Gerade in Zeiten von Corona ist dieses Thema wieder in seiner Wichtigkeit offenbar geworden.
Im Gespräch geht es auch um die gegenwärtige Situation im Zeichen von Corona, aber auch um die Notwendigkeit des "empowerment" von Frauen, die hervortreten müssen und die weibliche Qualitäten nicht nur einbringen, sondern ihre Achtung und Wertschätzung einfordern müssen.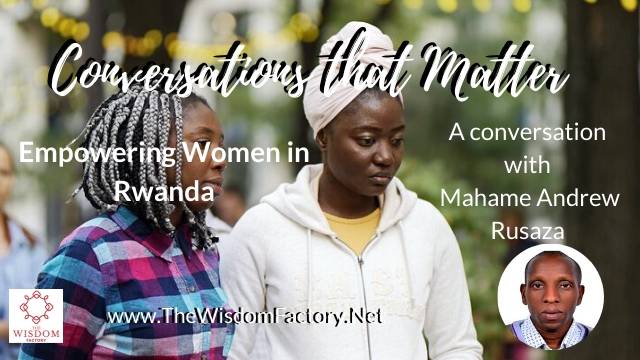 Women Empowerment in Africa
An interesting conversation with a man in Rwanda, dedicated to empowering Women and young people in pursue of the reconstruction of their society after the total breakdown in the 90ies.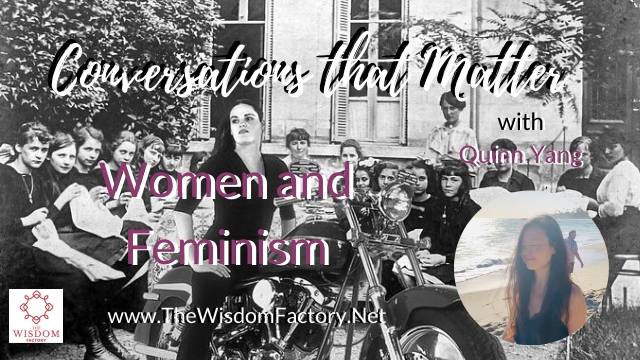 Women and Feminism
An interesting conversation with a young women who is trying to figure out how to use her knowledge of Integral Theory and other wisdom paths to lead her life as a woman in this world. Feminism who fights men doesn't seem a way to gain a happy family life. How can men and women come together in a peaceful and constructive way?
Heidi shares her experience from her life in "serial monogamy".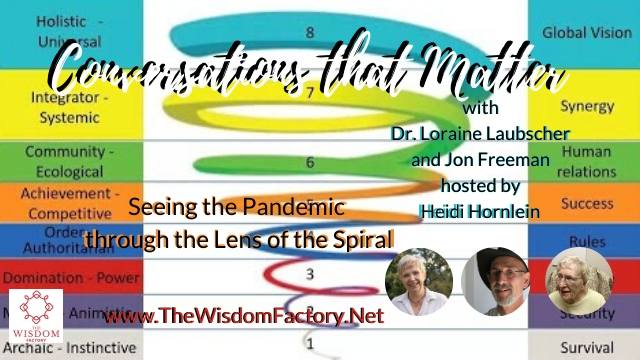 Dr. Loraine Lauscher assisted Don Beck, the co-founder of "Spiral Dynamics, to end Apartheid peacefully in South Africa.
She is an expert in the levels of development by lived experience.
Jon Freeman is a scholar and writer whose work is based on Spiral Dynamics.
In the conversation they exchange their views on the pandemic in preparation for the discussion at the Integral European Conference 2020.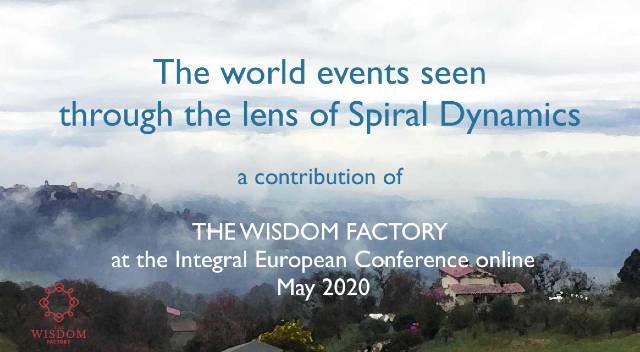 Jon Freeman and Dr. Loraine Laubscher talk about the racist events in the US and the response to them, as well as to Corona. The recording is from the live event at the Integral European conference.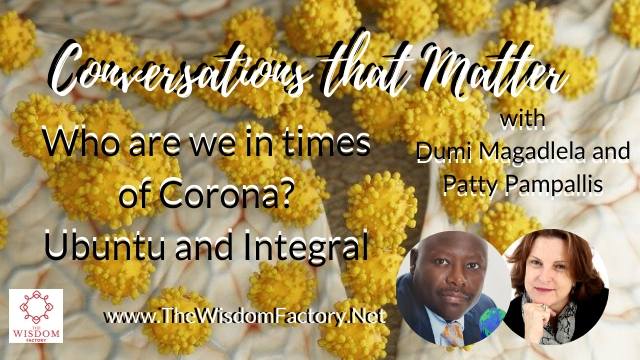 Who are we in times of Corona?
Ubuntu and Integral perspectives with Dr. Magadlela Dr. Pampallis, South African Wisdom and the need for Leeadership development-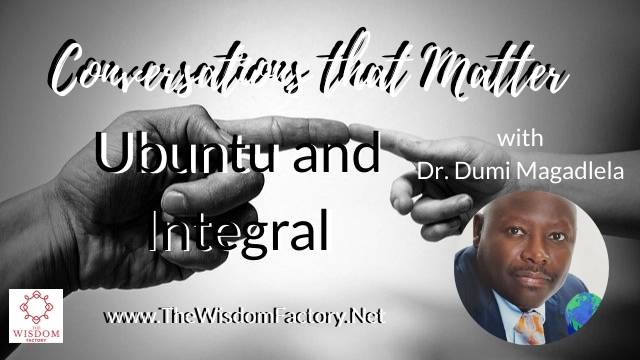 Ubuntu and Integral
Dr Dumisani Magadlela is an Executive Coach, Coach Trainer, Leadership Facilitator and Organisational Development Strategist based in Midrand, South Africa. He uses the Ubuntu philosophy and its approaches in his coaching and leadership development work. He spoke on the connection of Ubuntu and Integral Theory on the first Integral African Conference in June 2019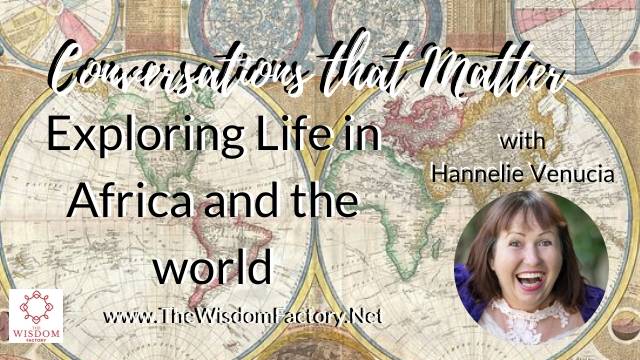 Exploring Life in Africa and in the World
Hannelie Venucia was born and grew up in South Africa. She talks about her upbringing and how she gained awareness of the need for change.
Professionally she works all over the world in leadership development.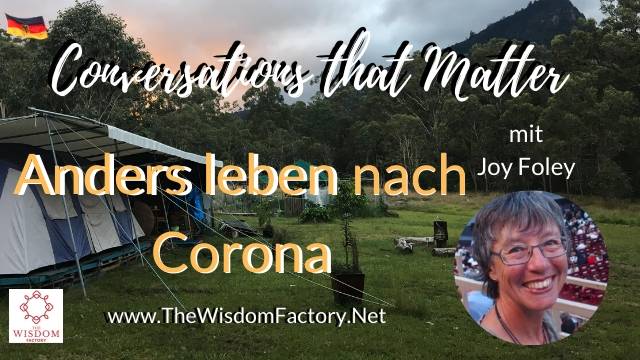 Anders Leben nach Corona
Joy Foley hat andere Lebensformen erprobt, von denen sie glaubt, sie würden höchst relevant für das Leben der Menschheit auf diesem Planeten nach der Corona Krise.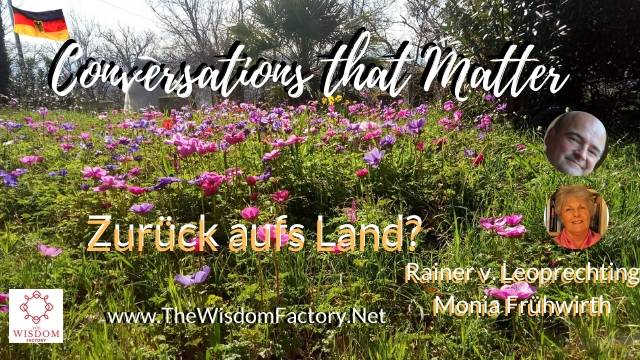 Zurück aufs Land?
Was können wir lernen, wenn wir temporär oder dauerhaft auf dem Land leben?
mit Monia Frühwirth und Rainer v. Leoprechting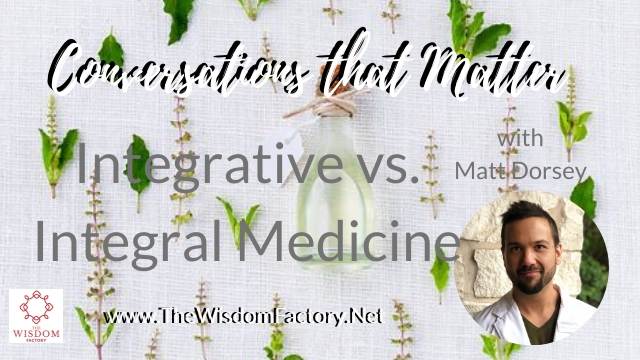 INTEGRATIVE vs. INTEGRAL MEDICINE with Matt Dorsey
What role do Spiral Dynamics and Integral Metatheory have to play in understanding the current state of 'integrative medicine'?  How do modern and post-modern perspectives about medicine clash, and what role might Integralists play in the future of medicine?
THEY WERE LEFT BEHIND with John Taylor
John Taylor is a veteran from the Iraq war. He is now trying to raise consciousness about the fate of thousands of Iraqi (and Afghanistan) interptreters who have served the US army by taking huge risks for their lives and their families, and after the US soldiers left the country were left behind without any protetion or recognition of what they had done for the US. Only very few could enter into safety and come to the US so far. What can we do about that?
CONVERSATIONS THAT MATTER – THE AFRICAN DIALOGUES
René de Beer, a close friend and collaborator of Rica Viljoen of Mandala Consulting loves her country, South Africa. Her dream is to keep the beauty of purple  alive, the qualities which people naturally have when they live in a close family bonding with a sense of belonging. She needs to move into the UK and will continue to work for the goal to hold dear and cherish the purple qualities in humans.
VIDEOPOST, published for October 23rd 2019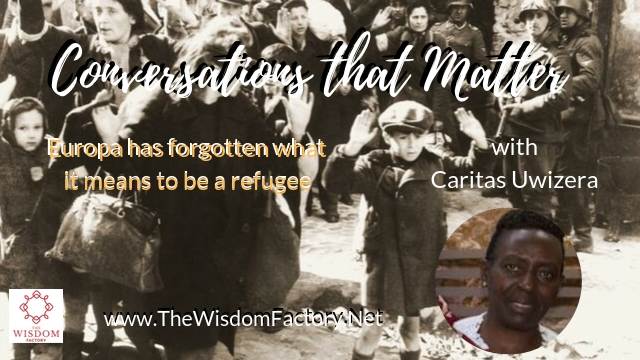 CONVERSATIONS THAT MATTER – THE AFRICAN DIALOGUES
Caritas spoke at the Integral African Conference about her difficult journey escaping the genocide in Ruanda. See her talk here: In this conversation with Heidi she allows us an insight how the life of a refugee is like, even after having survived the worst. Heidi puts it into the context of the present European "refugee crisis" where refugees are left to die in the see and often treated badly on land. As if the Europeans had forgotten how many of them were refugees themselves, only a few decades ago!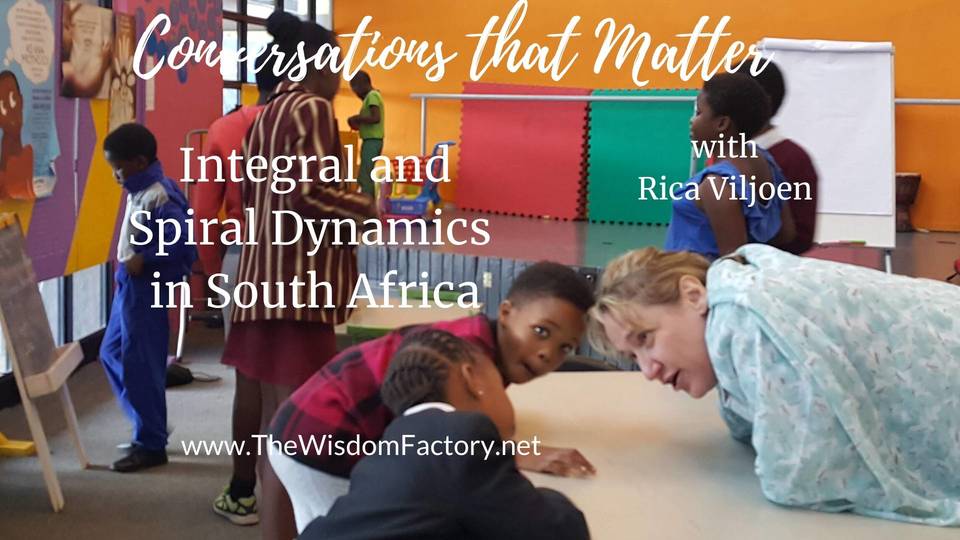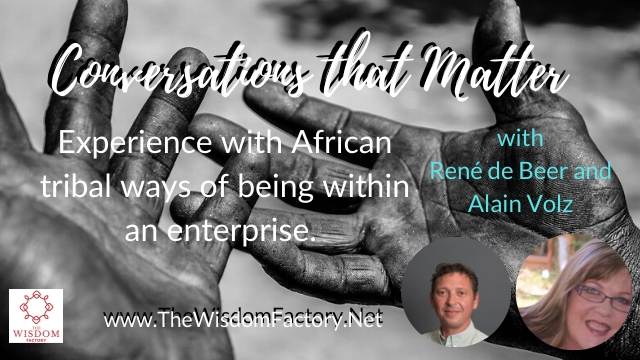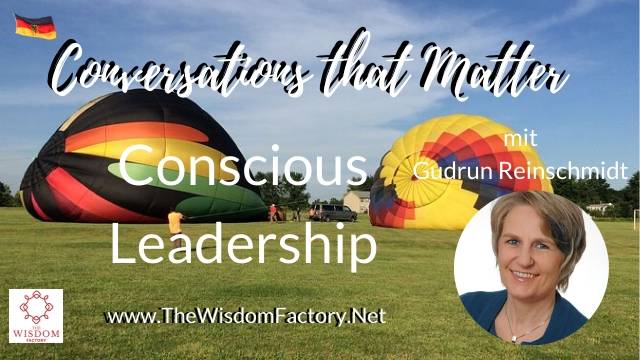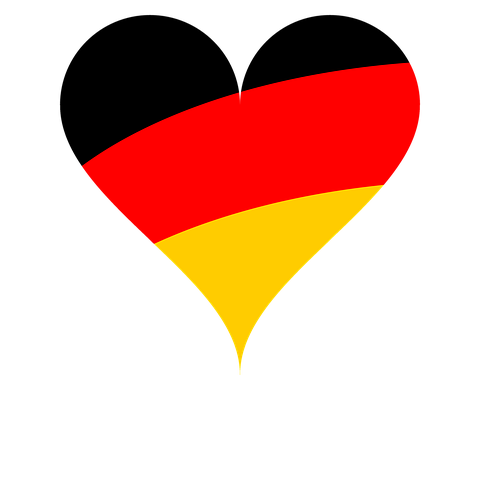 CONVERSATIONS THAT MATTER
CONSCIOUS LEADERSHIP
Als Expertin für Conscious Leadership und Conscious Business Culture unterstützt Gudrun ihre Kunden, vertrauensvolle Zusammenarbeit in interdisziplinären Teams und Win-Win-Win-Lösungen für alle Interessengruppen zu gestalten.
VIDEOPOST, published forDecember 4th 2019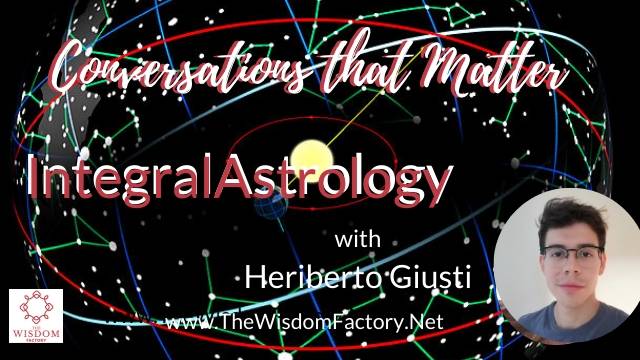 CONVERSATIONS THAT MATTER
INTEGRAL ASTROLOGY
Astrology is very important and often undervalued Typology, probably due to the rarely serious presentation of astrological advice in newspapers and journals. But actually, as soon as we strip it from the woo-woo components we find out that it is very neatly matching integral theory and should be considered as a valuable tool for knowing people and the world.
VIDEOPOST, published for December 18th 2019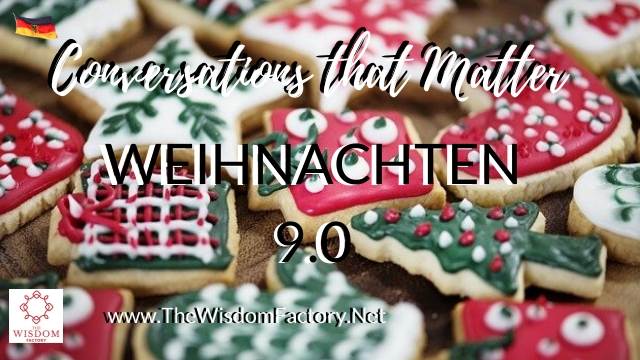 CONVERSATIONS THAT MATTER
CHRISTMAS – WEIHNACHTEN 9.0
An attempt to talk about Christmas from an integral perspective
Wir wollen über Weihnachten sprechen von einer integralen Perspektive.
VIDEOPOST, published for December 25th 2019