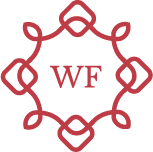 VLOG – CONVERSATIONS THAT MATTER
THE WISDOM OF PURPLE – Spiral Dynamics in South Africa: a conversation with Rica Viljoen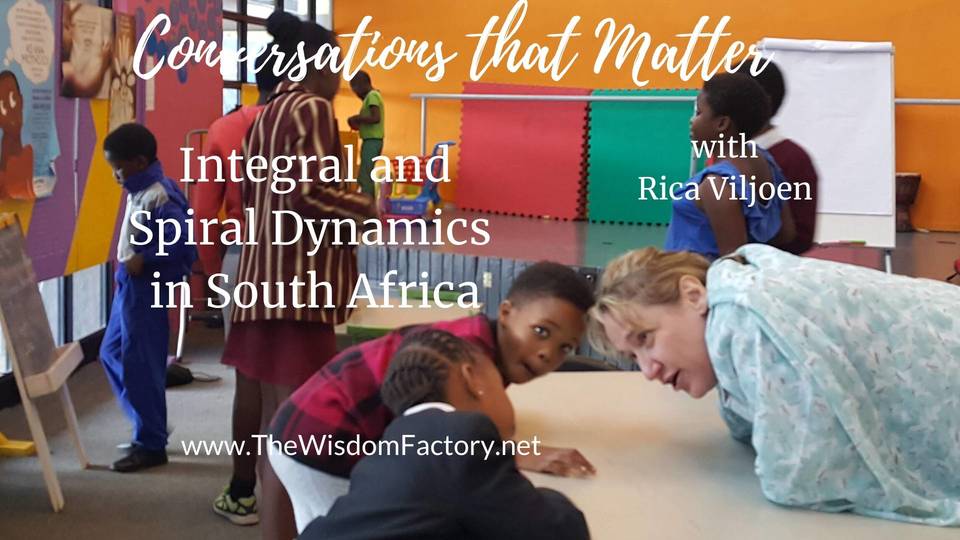 "Purple" is the name for the second stage of human psychosocial development in the theory of "Spiral Dynamics". Purple follows directly after "beige", the level which is mainly concerned with survival. For us in the western countries these levels seem to be "low", we have outgrown them and we are happy in our modern and post-modern world.
Happy? Are we really happy with what we have got, with what we have achieved and with all the material things we are able to buy? Probably it is not politically correct to ask these questions, as, per definition, the western world is "superior", and in this post and conversation we won't be politically correct, I am sorry! (Actually, I am not!)
When I arrived in South Africa I was struck by the open and shiny eyes which emanated from the black faces, a sensation of joy and aliveness was immediate. On the streets, as soon as some music can be heard, people begin to move, to dance, while doing what they are doing. We white Europeans, standing nearby, feel  a little awkward when we finally move our bodies, too – which lack the grace, mobility and beauty expressed by the blacks. We normally talk about our joy, while they are expressing it directly. So the question remains: who is more happy? Harmoniously moving bodies certainly make humans feel connected to themselves, alive and – happy.
It is about the meaning in life. We saw people, clearly on the survival level, who are extremely creative to get what they need – and they speak from satisfaction when they succeed. In purple, people are embedded in their families, in their tribes. They care for each other, self-organise their way of living and are – happy. Happy with what they have. "Just enough", they don't need more.
For us westerners, this is completely weird.  In our societies, people with that sort of mindset are considered primitive or mentally ill. How come that they don't want to compete, get more and more money, need more and more, and spend their time in the treadmill of success – instead of sitting in the village, observing children play with a self made handball. What is more meaningful? Seems that we westerners, in the green level of development, have a glimpse of the answer which might resonate with purple. But in green, the wisdom of purple is lost and replaced by some romantic ideas of nature and the noble savage.
South Africa is a nation, where we can witness in real time the way of living and thinking of all the levels of development, as well as the process of stepping out of one and entering into the next.
In my conversation with Rica Viljoen you will find first hand information about the situation in the country, about the people and, first of all, about the beauty and wisdom of !purple", which is openly present but often not recognisable by people who don't want to see it. "I see you" is the traditional welcome greeting. Who of us can really say that we "see you"?
This conversation was recorded and first published on July 31st, 2019
<
About Dr. Rica Viljoen
Dr Rica Viljoen is an oganisational design practitioner & specialist consultant who specialises in sustainable organisational transformation, strategy formulation and leadership optimisation.  She is the founder and co-owner of Mandala Consulting Pty Ltd.
With more than 16 years consulting & facilitation experience nationally & internationally her expertise lies in organisational culture changes, cultural integration during mergers and acquisitions and translation of strategy, invarious industries such as mining, banking, financial services, health and transport.  Rica completed her Doctorate in Business Leadership.  The focus and unique contribution of her doctorate is on sustainable organisational transformation through inclusivity. Her thesis was acknowledged as one of the ten most promising contributions internationally to the field of management by the Academy of Management in 2008.
She lectures as a senior lecturer at the Da Vinci Institute for Technology and Innovation and at the leadership department of the University of Johannesburg.  She developed the Benchmark of Engagement (www.beq.co.za) that measures the willingness of individuals to contribute to business strategy and the pre-requisites for sustainable business performance. This instrument is currently  administered  in  19  different countries.  She is accredited to use various psychometric tools and to facilitate Rogerian, humanistic and psycho-analytical evens applying methodologies such as dialoguing, world café methodology, storytelling, strategic conversations and Appreciative Inquiry.  Rica has successfully coached various prominent business leaders in the South African and International business context.
/from https://www.mandalaconsulting.co.za/)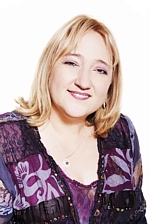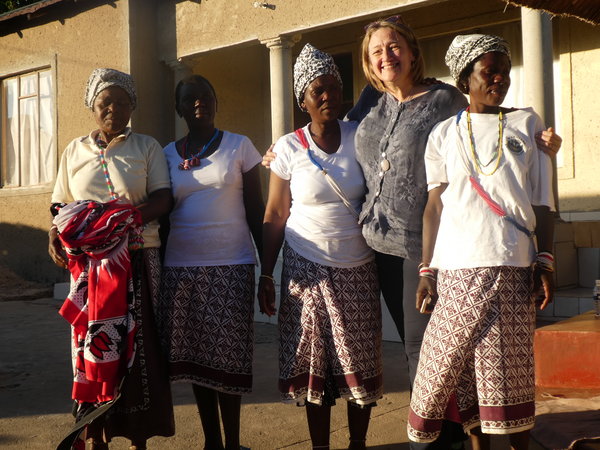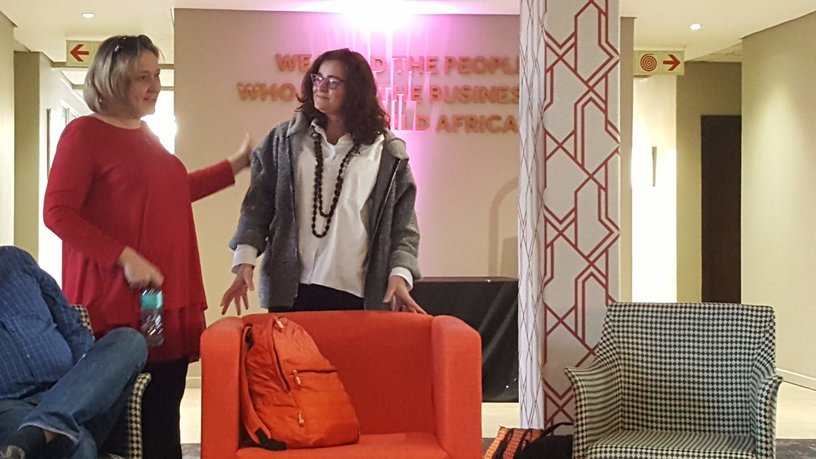 HEIDI'S VIEW ON THE AFRICA TOUR
HEIDI ON HER IMPRESSION ON SPIRAL DYNAMICS IN SA