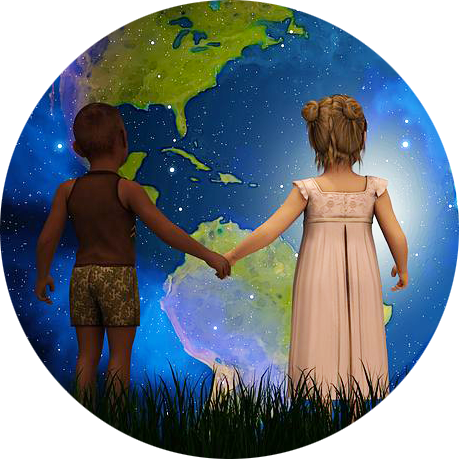 ABOUT THE CONVERSATIONS THAT MATTER SERIES
Meet amazing People who are involved and concerned with practices which can make the world a better place. They are sharing with you their story and their insights about how to grow ourselves, discover our life's purpose and to become an agent for positive change. Our guests come from many fields. What ties them together is their broader view on reality, their ability to see problems from multiple perspectives and to search for solutions which are integrated and able to catalyse the necessary changes we need to survive and even thrive in the future.
This series is free and permanently accessible on this website. TIME STAMPS (Where to find what in the video) are available on the streaming page of the sessions accessible by clicking on the pink cross under the videos.
If you want to get email notifications and reminders before future episodes please give us your email address by the Subscribe button down the page. Below the "UPCOMING EVENTS you find previous episodes ordered by year and also by the field of topic.
GO BACK TO MAIN PAGE: CONVERSATIONS THAT MATTER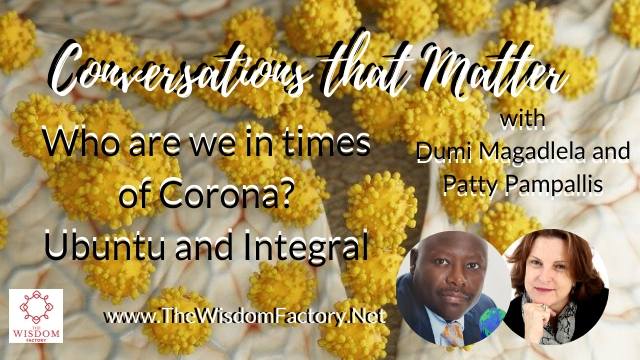 Who are we in times of Corona?
Ubuntu and Integral perspectives with Dr. Magadlela Dr. Pampallis, South African Wisdom and the need for Leeadership development-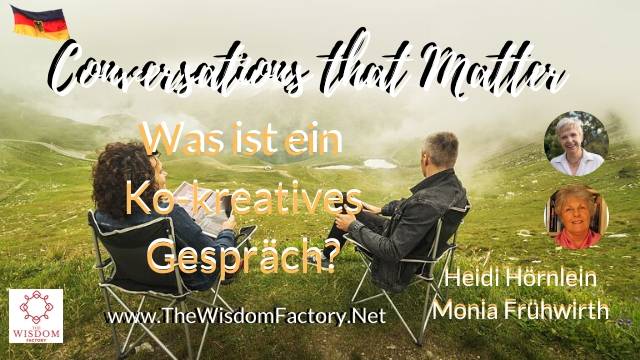 Was ist ein Ko-kreatives Gespräch?
Heidi und Monia in einer Brainstorming Session, wo sie herausfinden, was der Unterschied zwischen "normalen" Gesprächen und ko-kreativen Gesprächen? Die Erfahrung aus den Frauengesprächskreisen.
mit Monia Frühwirth Heidi Hörnlein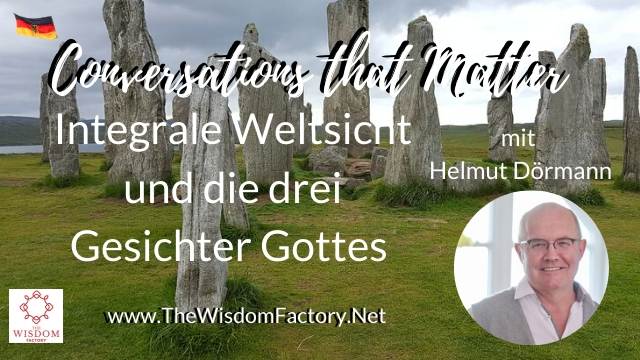 Integrale Weltsicht und die drei Gesichter Gottes mit Helmut Dörmann
Integrale Theorie ermöglicht uns einen umfassenderen Blick auf Religionen und Spiritualität, die jeweils nur ein bestimmtes "Gesicht Gottes" zur Grundlage nimmt.Damit könnte Religion wieder attraktiv und sinnvoll werden, wenn sie sich in alle Gesichter hinein entwickeln würde.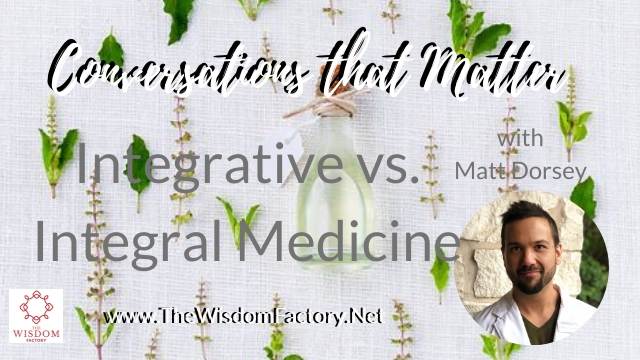 INTEGRATIVE vs. INTEGRAL MEDICINE with Matt Dorsey
What role do Spiral Dynamics and Integral Metatheory have to play in understanding the current state of 'integrative medicine'?  How do modern and post-modern perspectives about medicine clash, and what role might Integralists play in the future of medicine?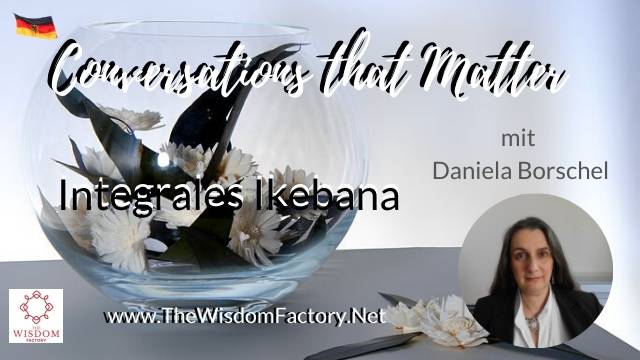 Integrales Ikebana
Kado, der Blumenweg. Daniela erklärt, wie Ikebana eine integrale Lebenspraxis sein kann-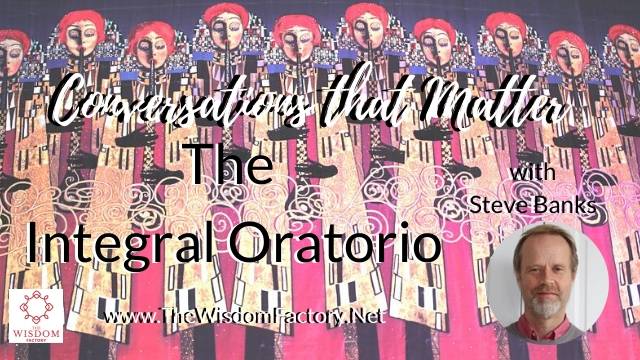 The Integral Oratorio with Steve Banks
Over the last 6 years, Steve has composed a major new choral work, "Blue Pearl: A One World Oratorio", inspired by a deep desire to convey Ken Wilber's Integral vision through the beauty and power of music. We will talk about how Steve came to write this ground-breaking piece, what makes 'Integral' music 'Integral', and the world premiere which will be on 27.2.2021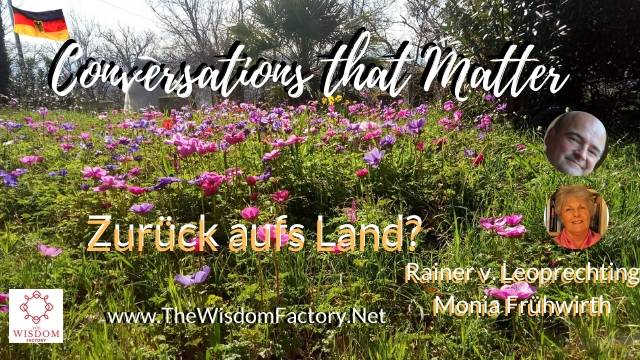 Zurück aufs Land?
Was können wir lernen, wenn wir temporär oder dauerhaft auf dem Land leben?
mit Monia Frühwirth und Rainer v. Leoprechting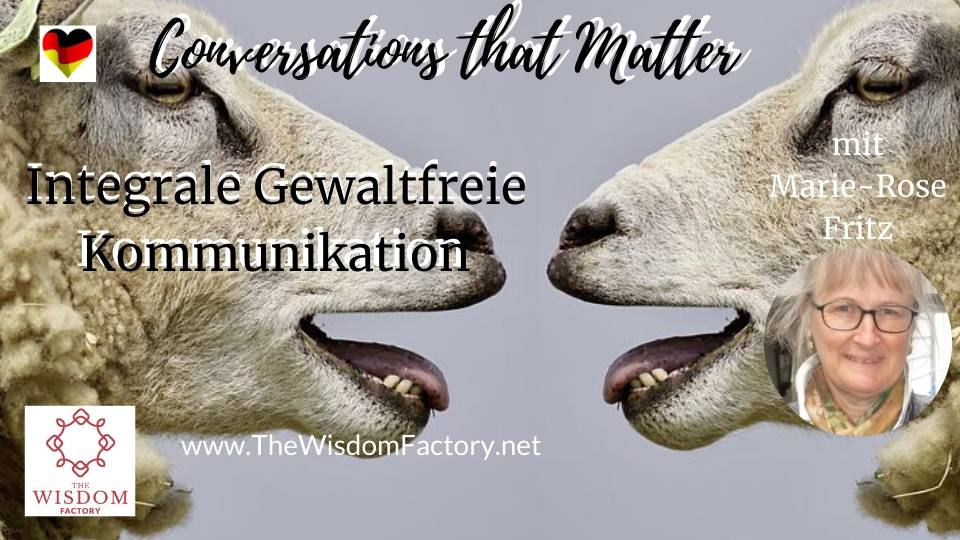 Integrale Gewaltfreie Kommunikation
mit Marie-Rose Fritz