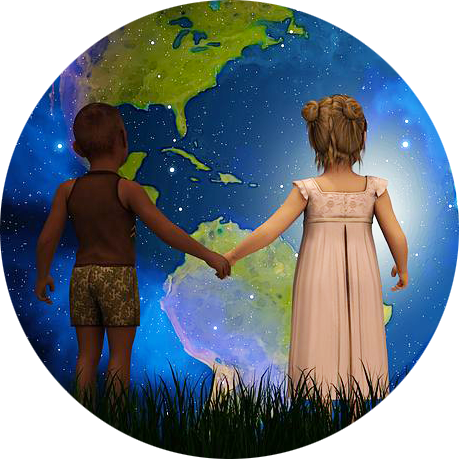 CONVERSATIONS THAT MATTER – THE INTEGRAL AFRICAN DIAOLOGUES
Ubuntu and Integral – a conversation with Dr. Dumisani Magadlela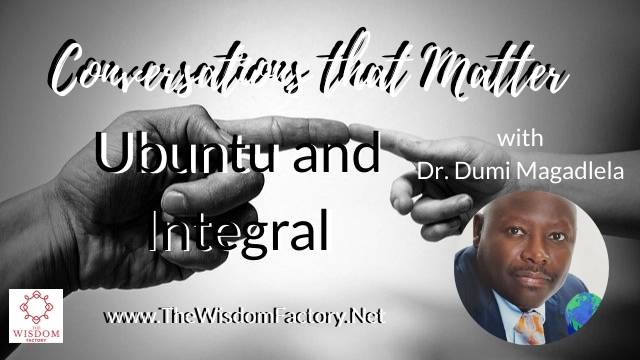 What is Ubuntu? Most of us Westerners have no idea – literally. We don't live in a Ubuntu way, and that might explain why we don't have a word for it. And yet, Ubuntu is the only viable way for humanity to survive and finally to thrive.
Ubuntu, like Integral, is a metatheory, it is a fundamental guideline on how to live our lives by letting everyone find their own way within this framework. It is not so much a theory which gives you a map to interpret what you perceive – as integral does. It is a behavioral guideline based un the basic human values. It is not "cogito, ergo sum" (I think, thus I exist), but it says: "I am, because you are, and vice versa". It sees the heart as the center of human Being and Doing, with the head as a valuable servant.
Imagine what the world would look like if all humans would live Ubuntu? Not only co-existence would be important, but mutual support in becoming fully me and you. What an idea in our societies which are driven by super individualism and zero-sum-gaames where my victory is your loss. This game and many others wouldn't be played, which are still ongoing and have brought the world to the present moment of degradation and collapse.
My guest in this conversation, Dr. Dumi, was one of the main contributors at the first African Integral Conference in 2019 in Johannesburg. He is integrating integral Theory in his work of leadership development facilitation. He is grounded in Ubuntu culture and sees the need of it being spread all over the world.
Videopost for March 18th, 2020
About Dr. Dumi
Dr Dumisani Magadlela is an Executive Coach, Coach Trainer, Leadership Facilitator and Organisational Development Strategist based in Midrand, South Africa. He uses the Ubuntu philosophy and its approaches in his coaching and leadership development work. He is trained in Gestalt Organizational Systems Development principles and Emotional Intelligence techniques for coaching individuals and for working with teams. He has facilitated numerous sessions on personal excellence with teachers and teams within SA and across the African continent.
Dumisani was accredited as a facilitator in the Worldsview Nine Conversations in Leadership programme, and was trained in Leadership Development through the Teleos Leadership Institute's Leadership in the 21st Century programme through the UNDP. He serves on the faculties of several coach training institutions, supervises masters' students in different universities, is an internationally recognized facilitator and trainer. He has featured on several radio and television programmes discussing coaching, mentoring, leadership, transformation and Ubuntu. His publications appear regularly in local newspapers, magazines, blog-sites and social media platforms.
Dumisani currently works for the Development Bank of Southern Africa (DBSA) as a senior strategist, facilitator and internal coach. He has experience working across the African continent and beyond, and has previously worked for the United Nations Development Programme (UNDP).
Dumisani is married with three children.
Info taken from HERE