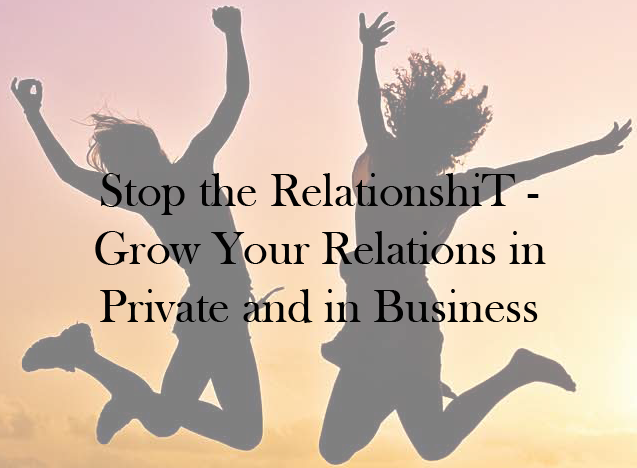 Stop the RelationShiT – a Series of the Wisdom Factory
Please click on the respective names and show titles below to reach the personal page of our guests where you can watch the replay of the conversation
We have come to understand that RELATIONSHIPS are everything in human life, from the first breath to the last and at every stage in between. The kinds of relationships in which we are living determine our survival, our growing up, our social status, our education and success—and our level of happiness and fulfillment—as well as our degree of physical, mental, and spiritual health.
Most of us in the Western world are largely lacking satisfying and growth-inspiring relationships. For example, 80% of the Western population doesn't enjoy the work they are doing at all—mainly because of the bad climate at work and not because of the work itself—and in America, more than 50% of households consist of only one person!
We have come to understand that we need to change our way of relating to other human beings: in the family, in our communities, in our countries, and in the whole world. How can we do that?
Let's start with our intimate relationships. And after we have a good look at them, let's move on to all the other relationship-building situations: with friends, at work… or even between countries. All of these relationships can benefit hugely from our new abilities.
To get started, we offer you a series of interviews with experts in the relationship field who, in their own life, have achieved a broader vision about human existence, often inspired by Integral Theory, created by Ken Wilber. What you will hear from the mouths of these people are not just more ideas about how things could be done, but the cutting edge of the knowledge that has been accessible so far. In other words, the strategies they offer you are the very best available today and backed up by deep knowledge, study, and experience.
January 15, 2016 – Martin Ucik
Falling in love with someone good for you – avoiding the basic mistakes when entering into an intimate relationship.
January 22, 2016 – Christiane Pelmas
The role of sexuality in human life and how we can use it to grow our relationships.
January 29, 2016 – Dr. Keith Witt
Loving completely: How we can learn to keep our intimate relationship alive.
February 5, 2016 – Katherine Woodward Thomas
Conscious Uncoupling: The art of separation in close relationships.
February 12, 2016 – Jeff Salzman and Kelly Bearer
Same sex relationships – how do they differ from hetero ones?
February 19, 2016 – Panel Discussion with Our Guests
(video Martin Ucik and Martin Shervington  in video archive)
February 26, 2016 – David Amerland
Why trust is essential in human relationships—at home and in business.
How to nurture your relationship with yourself while changing the world.
March 11, 2016 – Cecile Green
The importance of considering the human relationships in your business structure.
March 18, 2016 – Lisa Engles and Kim Carpenter
Creating and curating Relationships as fundamental tool to bring your message into the world.
March 25, 2016 – Martin Shervington
Relationship Building through Social Media: How it works and why is it so important.
April 1, 2016 – Ulrike Haiden and Harald Kastner
Walking the Purpose Way as a Business Couple.
April 8, 2016   Final Panel discussion
(available in the video archive