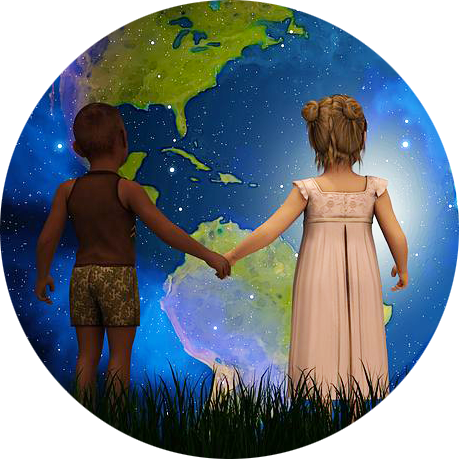 CONVERSATIONS THAT MATTER
INTEGRAL THEORY, PERSONAL DEVELOPMENT
2019, May 29th
Inquiring into Integral  with Jeremy Johnson
THE PREVIOUS AND NEXT GENERATION OF INTEGRAL THINKERS
We normally connect the name of Ken Wilber with "Integral". He himself say that he hasn't "invented" integral thought, but that his work is based on previous integral thinkers like Sri Aurobindo or Jean Gebser. He developed his famous integral map standing on the shoulders of giants himself.
In the integral community there are only few people who have a profound knowledge of those pioneers of integral thought. So it is extra remarkable to find in Jeremy a young men who is diving deep into the foundations and conveys the ideas of Jean Gebser in an easy to understand way.
In this conversation Jeremy introduces Jean Gebser's transmission of integral philosophy, the "integral aperspectival," to understand contemporary events in culture and consciousness.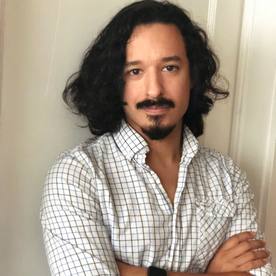 THIS CONVERSATION WAS PRERECORDED FOR MAY 29th
HEIDI´S INTRO TO THE SHOW
I met Jeremy lately in a breakout group of the online summit Dharma & The Evolution Of Conflict Tele-Summit, a wonderful series of interviews and conversations which bring together integral thought and Aikido.
I was impressed by the depth of Jeremy's contributions and invited him to our regular "Integral Community Chats" where he added beautifully to our knowledge about integral.
Consequently I invited him to come on a show with me and to expand on the topic. The conversation was recorded in April 2019 and will be released on May 27th, when I am not able to do any live streaming, because of my being part of an Integral Tour and Integral Conference in South Africa
ABOUT JEREMY JOHNSON
Jeremy Johnson, MA, is a scholar, writer, and editor for Revelore Press and founder of Nura Learning. He received his masters in Consciousness Studies from Goddard College, where he studied the intersections of media ecology, the structures of consciousness and depth psychology
Jeremy is the author of Seeing Through the World: Jean Gebser and Integral Consciousness (2018) and an editor for Mutations: Art, Consciousness and the Anthropocene (2019).
Jeremy is the current president of the International Jean Gebser Society. His writing has been featured in OMNI, Conscious Lifestyle Magazine, Kosmos Journal, Integral Leadership Review, Evolve Magazine, and Evolve and Ascend.
Jeremy interviewed by Ryan Nakade
CLICK ON THE LINKS BELOW FOR THE BOOKS WRITTEN OR SUGGESTED BY JEREMY JOHNSON