We have founded the Wisdom Factory:  Heidi Hornlein and Mark Davenport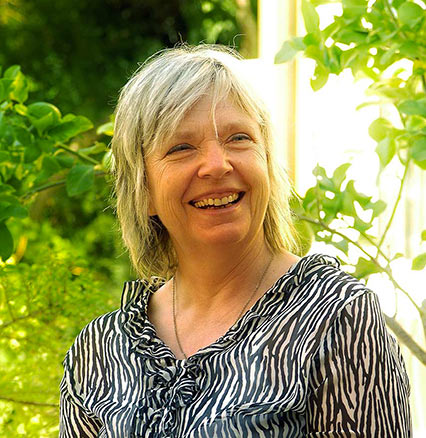 Co-founder of the Wisdom Factory with Mark Davenport, continuing the work with the help of volunteer co-hosts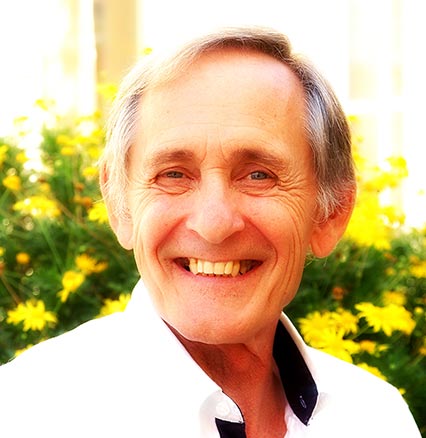 Mark died in June 2018, here is the the e-book created by Heidi as his legacy: on iBooks store for less than 1 $, as pdf for free
"The Wisdom Factory is about HOW the topics we present are seen and transmitted by us and our guests, what worldview they are grounded in and what their visions are for humanity and the world."
SUPPORT THE WISDOM FACTORY
HEIDI´S STORY
I guess I was born with a fair amount of curiosity. I liked to go to school until I got bored, recruited for a children's choir, I soon climbed up into the class where public concerts were performed. We even appeared on television in those days when, at home, we had only old fashioned record players where my father enjoyed listening to Verdi's "La Traviata".
Growing up with older brothers I always wanted to be a boy because I believed that life was easier and better for boys. I never became a feminist but the gender inequality seemed obvious to me when my father said: you better become a teacher then you can go back to work easily after your children are grown. Maybe this was one of the reasons why I never had children and I never became a school teacher, though the "teacher" thing seems to have stuck with me.
Studying mathematics and physics at University had been an attempt to become a "serious" teacher as those were "male" subjects and I, as a woman, I would be special by doing that. But alas, that was not really my thing and after the final exam in Math and Linguistics – the latter was more interesting to me – I joined a professional choir to which I had been drawn into as a substitute all during my University years. Seven years of University put on the shelf for exploring something far more interesting: first the music connected with being in a group with all the dynamics unknown to me . Then myself and my voice, the interaction of body, mind and spirit. At the beginning revealing tons of problems and finally, after 20+ years, arriving at a deep understanding of the human voice and how to teach others to access their own potential and vocal expression.
The research for my own authentic voice brought me to Italy in the mid 80s, to Rome, to study Italian opera – and, like my father, I loved "La Traviata" most. What a liberation from all the restrictions of German needs for perfection! Emotional expressivity by singing with a liberated voice! Wow, what a groundbreaking experience which I wish everybody would taste, especially those who don't believe they can sing because they think: "I have no voice". Well, everybody has a strong and well sounding voice, but few know how to access it.
In the 25 years of teaching voice and singing to several hundreds of people, mostly young ones. I maintained my country-house with olive trees, veggie garden and lots of animals. It was a small organic farm which I could only manage with the help of Wwoofers, volunteers from all over the world, which gave origin to "Paradiso Integrale" as an international meeting place in Umbria/Italy. I also began to hold voice development courses here and friends of mine started their own courses of wellbeing through art, vision training, body.mind-practices or music.
Somewhere along the way I learned about NLP where books by Ken Wilber were brought to my attention. In the 20+ years since then I plunged deeply into Integral Theory, the work of Wilber, which completely changed my life and the way how I see the world. My intention to spread this important understanding of human life on earth came right along with these new insights and have been ever since the motor for what I am doing. That may best be expressed now in my life by the work of our live interviews with people who have a similarly broader worldview. It is also the basis of my coaching where I help individuals by personal contact to grow into their potential, as human beings and, if appropriate, also in terms of their self-expression via voice.
So if you wonder why we have so many different topics in our WISDOM FACTORY:
First of all, I am curious and so is Mark and we both are striving to learn more and new things
Secondly: all these topics are discussed within the worldview we have come to adopt after entering into contact with the wisdom of so many people, the most famous of them still alive are certainly Ken Wilber and Jordan Peterson. So many other sources could be named here, books from present and past thinkers and individuals who did great innovative work, both within the inside and the outside world.
The Wisdom Factory is about HOW the topics we present are seen and transmitted by us and our guests, what worldview they are grounded in and what their visions are for humanity and the world. We, Heidi and Mark as hosts, do this work in service to create more consciousness about what is going on, inside and outside, to connect the dots and to co-create a strategy for a "better" future where we will be able to develop and integrate new ways of being, thinking and acting.
Heidi's Story about Integral
An interview by Ryan Nakade in his series "Talking with Teal"
Heidi's Career Story
recorded in a conversation with Harry van der Velde
CONNECT TO HEIDI in FACEBOOK
or by MAIL: info@thewisdomfactory.net