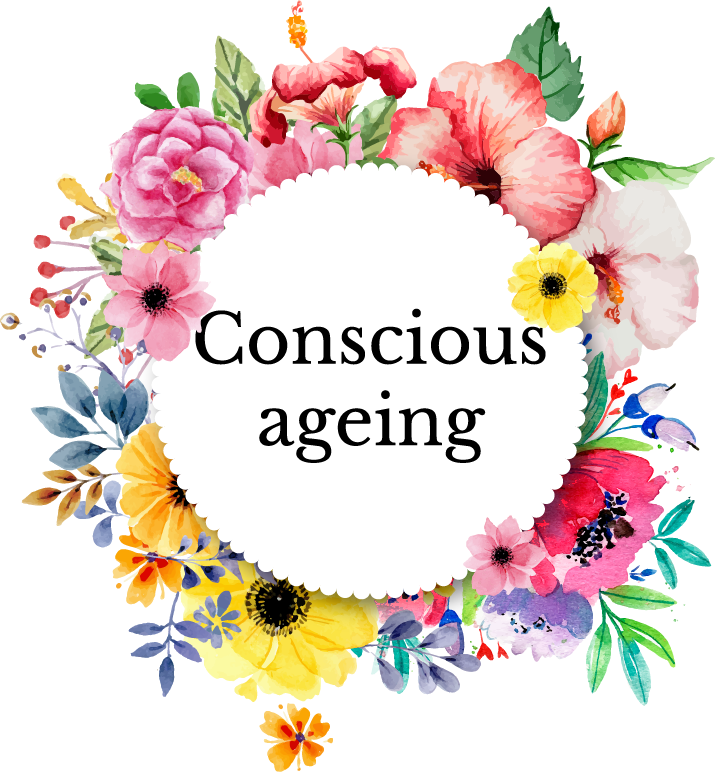 SEASON 4 EPISODE 11
April 10th at 10 AM PT/ 7 PM CET
Getting older East and west with Winnie Singh
THE REALITY IN INDIA
So far in our series we were talking about life in our Western countries, how we live getting older, how older people are seen and treated in society and what we best can do to live better when getting older. We think that what we live is "normal" and we feel righteous to complain about the many missing things and about ageism as negative attitude towards ourselves and our fellow human beings.
But shouldn't we be happy instead to live in a society which already works relatively well. Nobody here really has to beg for their daily food and sleep on the streets with all the social programs in place. This support sometimes seems to be even too much in the sense of putting people in a state of inertia where they don't feel the need to get up and do something useful which can bring meaning to life.
Well, there are plenty countries who do not have social services like the ours and where the attitude towards older people and especially older women is incredibly inhuman and what we would think was reality in medieval times. We know India as the country of spiritual wisdom and enlightenment, we have a romanticised vision of its beauty, but reality is quite different from what we would have believed to be possible. 100 years ago a widow was burnt with her dead husband. Thanks God, that is not anymore the case. But if we Western women believe that we are victims of patriarchy – well: listen to what Winnie Singh can tell you about her work with widows in India. You will be very surprised!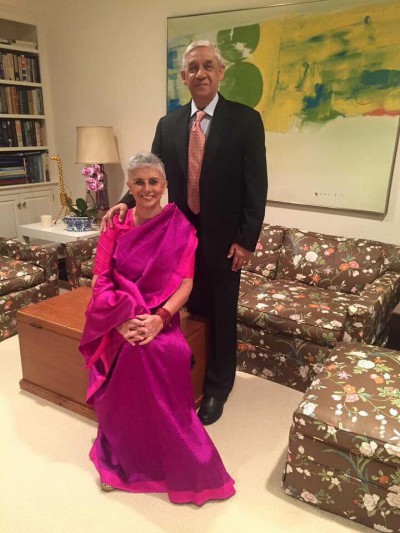 MARK´S INTRO TO THE SHOW
About a year ago, we noticed a new contributor to our website, a New Delhi woman named Winnie Singh who frequently posted bright and pithy comments about ageing – and also used humor to catch our attention. We looked forward to her postings but were a bit in the dark about her as her accompanying photo was in poor resolution and quite small. All we could make out was an erect figure with white hair outside in some attractive natural setting.
We assumed she was rather old from that "misleading" information and, as she was so articulate, we eventually asked her if she'd be interested in joining us for an interview/conversation, focusing on – since she was our only "Eastern" poster – contrasting views on ageing East and West. Finally she consented.
Then as we started "researching" this interesting quest, we were surprised that, however white haired she might be, she was not "old" by the "conventional" measurements we were in the habit of using in our discussions on our Facebook group page(By the way, ask to join us in this lively group!)
We found she was a highly active woman with a history of, among other things, working hard to improve the lot of Indian widows, who found themselves often in desperate straits with no social safety net in place. She was also a vocal spokesperson for women's rights in general, using her skills and her social status to broadcast information and encouragement to both women and men who sorely needed her progressive positions.
An unusual woman using her particular talents and abilities, she is the founder of Maitri, a benevolent organization helping thousands at Maitri .  We obviously got much more in this woman than we had expected!
ABOUT WINNIE SING
Winnie graduated in Psychology and Philosophy from Miranda House, Delhi University. Presently she is a PhD scholar in Public Health at Jodhpur National University. Winnie Singh is a committed social worker, with over two decades of experience at national and grassroots level in public healthcare, with special emphasis in the area of health, elderly and gender equity. Her lifelong interest in humanitarian relief, dynamic nature and action has been the driving force for a lot of new social programs in Northeast India, Domestic Violence, Widows of Vrindavan and in the slums of Delhi. Winnie founded Maitri – a non profit organization committed to Poverty Alleviation, Education and Health.
She has been instrumental in making a difference to the lives of many victims of Domestic Violence by empowering them with life skills and education. She is an advocate for respect and dignity for the widow mothers in Vrindavan and through Maitri have adopted 304 widow mothers, who are provided with a nutritious mid day meal 365 days in a year along with facilitation of health facilities.
Winnie is the Honorary Ambassador for Helpage India. She serves as a Governing Board member of Aashirwad, a non profit organization committed to serving the needs of Senior Citizens and an old age home.
She is married to Lt. Gen Bhopinder Singh PVSM, AVSM, VSM, who supports her in her initiatives.
AUTHOR WEBPAGES
MAITRI Winnie's Association
CLICK ON THE LINKS BELOW FOR BOOKS CONNECTED TO OUR TOPIC