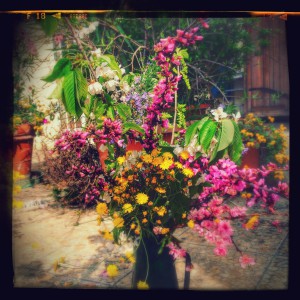 MONIA FRUEHWIRTH aka MONIKA FRÜHWIRTH
Takes part in
CONVERSATIONS THAT MATTER,
CONSCIOUS AGEING
WOMEN MATTERS and
DIE GESPRÄCHE AM BRUNNEN
Monia's personal page
ABOUT MONIA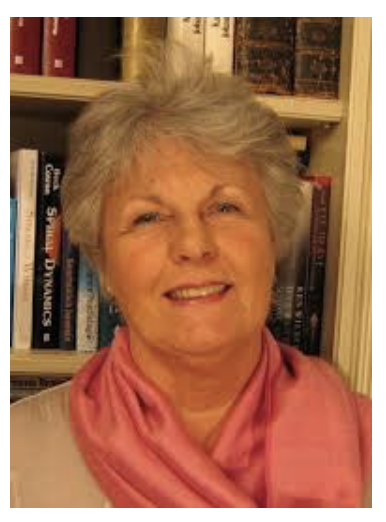 Monika is a true leader. Thanks to her constant efforts the philosophy of Ken Wilber was introduced and spread in Germany. Her way of adopting leadership was – and is – translating innumerable amounts of texts, publishing articles, editing print media and creating the German Integral Association together with some like minded people.
Monika was one of the first women in the German-speaking Integral scene – which at first was very "head biased" – the enthusiasm about a brilliant theory. She introduced into the Integral Community the "Feminine Integral Consciousness Field", a self-organized group of women who tried to translate the theory into their everyday life practice. My friendship with her began with being part of this group of women and their attempt to find a FEMININE WAY of bringing the Integral WORLDVIEW out into the WORLD.
Geboren in Wien in den letzten Kriegsjahren. Von der Mutter und den beiden Großmüttern beschützt und betreut. Die Begeisterung, lesen zu können, in andere Bewusstseinswelten zu tauchen, hat mich ein Leben lang nicht verlassen. Sprachtalentiert. Studium an der Universität Wien zum akad. gepr. Übersetzer. Mit dem Ehemann in den Kulturdienst nach New York. Zwei Töchter. Studium vergleichender Religionen. Praxis in Kundalini Yoga. Gestaltarbeit, Energiearbeit, archetypisches Theater, Schattenarbeit. Ken Wilber bot einen Bewusstseinsraster für die Erfahrungen von 30 Jahren. 2001 die erste Ken Wilber Gruppe in Wien mitbegründet. 2006 die Redaktion des deutschspachigen Integralen Forums übernommen. Ken Wilber in Denver besucht.
Seit einigen Jahren zog ich es vor, keine öffentliche Person mehr zu sein, jedoch das neue Medium, durch Paradiso Integrale zur Verfügung gestellt, überzeugte mich, wieder sichtbarer zu werden. Organisiere seit zwei Jahren mit großer Freude eine Gruppe für fortgeschrittene Integrale in Wien – u.a. integrale Selbsterfahrung und aktuelle Weiterentwicklung.
Kontakt: mf@integraleslebenwien.at
HEIDI´S INTRO TO MONIA
I got to know Monia about 20 years ago when she was a leading presence in the German Integral community which, then, was in the phase of being birthed in German language. She coled the yearly gatherings, she made hour log telephone calls with Ken Wilber in front of all participants which were translated simultaneously to the people who were not much familiar with English, especially when the topic was a s complicated as INTEGRAL THEORY.
In 2006 Monia founded a group of women who met for several years to practice together how the theory can be understood and transported into real life. I always enjoyed her leadership skills which gave room to everybody without losing itself in a postmodern mess as many attempts to be "equal" in a group ended up in those times.
Since I started to do live conversations online I invited her often for shows, in English as well as in German. (see some episodes below)
WOMEN MATTERS, the monthly meeting of women of different countries and held in English started in 2016 and Monia is a highly valued member of this group as well as of the German speaking group "The Women at the Virtual Fountain" (Frauengespräche am virtuellen Brunnen), all of them published on this website.
AUTHOR CONTACT INFROMATION
mf@integraleslebenwien.at
MONIA IN OUR VERY FIRST EVENT
MONIA IN CONVERSATIONS THAT MATTER
MONIA IN CONSCIOUS AGEING
CLICK ON THE LINKS BELOW FOR THE BOOKS SUGGESTED BY MONIA FRÜHWIRTH