Unspeakable – a journey into the unbroken heart
with Elena Urbanovsky
 Streamed live on January 18th 2018
 The audio-quality in the live broadcast was not optimal during the first part of the conversation with video.
We will re-record the topics we talked about.
00:00 Orientation to the show and Elena's introduction…and her new book. Unspeakable; A Journey into the Unbroken Heart
03:20 Women and victimism, Elena's situation, but also the movement away!
05:40 Learning about oneself. (Some technical problems)
07:05 The big points along the way, an emotional breakdown in 2013.
09:20 "I just laid on the ground for almost 3 months!"
10:50 "The way out of this breakdown was just to feel whatever there to feel." Gradually I stopped identified with what I was feeling.
13:10 The poetry in her book, the importance of color and Mark reads one entitled "Shame".
20:00 No need to transfer responsibility for our victimhood to someone/thing else.
23:40 The witness consciousness awoke, replacing the victim consciousness (and we switch for clarity to no video)
26:00 Self love and responsibility built up as this witnessing continued.  Growing understanding of how she herself created an abusive relationship.
28:40 Frozen feelings as was her mother
30:45 Helpful teachings from Feminine Power
32:20 "No, I didn't know there was an unbroken heart!" Elena explains the Title "Unspeakable"
(34:00 We show her paintings from her book as she speaks)
35:00 A story of just one woman, but an example of any woman's story, including anorexia as a child.
38:10 Being hospitalized with children with leukemia, a breakthrough
for the birthing eventually, of her book
42:00 Heidi offers a restatement of Elena's journey and its significance.  Heidi feels the clarity of Elena's change. Mark responds also.
44:30 " I always thought I was crazy, so I always paid attention to what others said about me."
46:15 Elena is convinced that our collective "craziness" cannot continue.  We can't leave responsibility to others, like to politicians.
48:30 Mark reads her poem, "Breaking Through"
49:05 Elena's spiritual teacher, Panach Desai, "Old Friend", a frequency of Divine Love, after her 3 months on the floor
54:00 How to download her book at: thewisdomfactory.net/elena-urbanovsky
56:30 modern examples of fear of talking, even in Sweden!
57:15 How to contact Elena: elfrau.u@gmail.com
58:30 Listening to men! Any advice for men? Next time.
01:02.00 Thank you's and last words
Here  the continuation of our conversation with Elena which in the first part clarifies what had been difficult to get for tech reasons in the live streamed video above. Later we go different routes in the topic of how to achieve personal freedom.
1:50- Elena speaks about her inner journey
"from breakdown to breakthrough" also in context to
the evolution of humanity
from 5:32 origin of the accumulated emotions in the body
"negative" emotions and upbringing in family
trauma
from 9:05 anorexia nervosa as a way of dealing with the unspeakable
from 12:17 psychological disease as an expression of an unhealthy system
from 13:04 the process of inner transformation
from 16:50 Adelheid points to the paintings in the book and the poems
from 19:45 judgement and self judgement
from 20:07 Mark tells about his dream where he was a sharia police man
attacking a woman
Adelheid:growing up means to meet all the negative parts within us
from 23: 52 parts we don´t know in us can be very dangerous for us and
others
from 24:22 Elena telling about stepping out of abuse in relatiosnhip,
overtaking radical responsibility
stepping out of victimhood
from 28:00 Adelheid: embrace the own participation in the world
from 29:00 speaking about beliefs about women and men
conditioning
from 31:00 Mark talks about his upbringing and beliefs about women
from 37:45 women and men cocreate this world which exists
and can overtake responsibility for change
from 38:00 step into soul consciousness: we have the masculine and the feminine part within us
men and women are invited to explore the inner world
but they have different tasks regarding the how.
From 40:00 Heidi about the unconscious and conscious choice for patryarchy
step into leadership as women
self love as the foundation for that
from 44:45 Mark: conscious cocreation
the function of crisis: inspiration to change
from 48:00 the longing for freedom and change as soul inherent
" when I have created this I can create something new"
stepping out of the sense of being victimized
stepping into personal empowerment
from 53:00 Heidi: allowing myself to not be perfect
the inner journey of cultivating a conscious practice
dealing with challenges in relationship in a new, empowered way
In our show today we want to talk with Elena Urbanovsky about her personal journey which resulted in her book "Unspeakable"
Elena`s book: «UNSPEAKABLE- a woman´s voice transforming the feminine story of victimhood" tells Elena`s deep personal and universal journey of transformation and is written as a ritual to transform the sense of shame and unworthiness related to women and the feminine within.
It is a contribution to the healing and awakening of the feminine within and invites women and men to integrate and express their own story as a crucial contribution to the awakening of humanity on the planet.
The book describes Elena's journey of surrendering herself to the unresolved emotional content residing in the body, to everything that wanted to be felt through her- surfing at the edge of consciousness.
That meant needing to let go of who she thought she was in order to create space for the new to emerge:a new way of being, centered in divine consciousness, knowing and embodying the divine essence and sourcing life from this powerful space inside: the unconditional loving heart.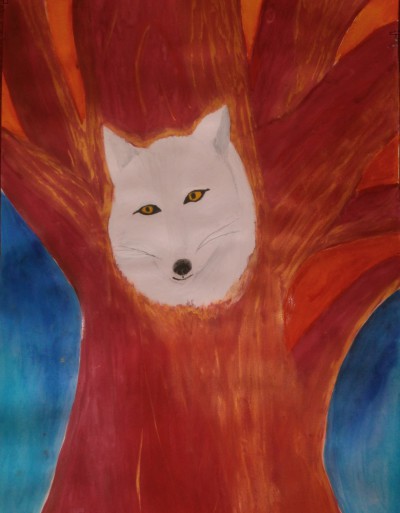 It was the starting point for authentic service to the conscious evolution of humanity, coming from a place of non judgement and compassion and radical gratitude.
Many questions are arising which are addressed in the book and which – at least partly – we will address in our conversation:
Which perspective do we own and what is the source of our actions?
Do we act out of inner conflict, trying to heal, fix, change what is seemingly not « right»?
What remains when there is nothing more to heal, to fix, or to change?
We can finally come to the realization where we have to acknowledge that there is a deeper truth and a deeper impulse operating behind the scene, a force which is not controlable – and which always works in the favour of live itself, even if we don´t perceive it.
Our today´s crisis is a call to surrender- surrender everything that we ever have believed in- in order for the next level of creation- of harmony- in alignment with all of life, to appear.
We don´t know what that is- humanity has been never living without conflict, personal or collective.
The way how we are called to surrender as a human species is deeply personal- however the call itself to awaken to a new level of consciousness is universal. The new is unknown, slowly emerging and beyond control. The conscious practice of trust is the invitation.
For the egoicly identified personality this is a threatening process- and unstoppable.The more we resist the more we suffer.
The so called crisis is a birth crisis- the birthing of the new human consiousness and for this awakening to happen we are lovingly invited to feel into the body and become aware of what lies hidden underneath the surface, wanting to be seen, felt and integrated.
We are invited to feel anger, sadness, anxiety, depression, hate, fear, guilt and shame- all of it- to come back into alignment with our divine nature.
Accepting and embracing the shadow aspects with love allows us to gradually step into more and more self acceptance and love as the foundation of life and living.
From the place of fullness and overflowing we can be deeply authentic and support our own evolution consciously. We become of service to the world that yearns for integrated beings, love and completion, more than anything else.
About Elena Urbanovsky
Elena works as transformational coach and artist and a midwife for soul consciousness in the world. She supports people growing and evolving into the powerful divine human Being they came here to be- centered in self love and expressing in a uniquely as a contribution to the world.
Elena`s unique gift is using language to bring into the light of awareness that what is inside hidden so that it can be felt and integrated – making space for new and loving ways of relating to the self, to others and to life.
Her work is dedicated to honoring the divine feminine within, living in each woman and man as the creative impulse of life itself.
Elena`s book manuscript «UNSPEAKABLE- a woman`s voice transforming the feminine story of victimhood»
Download it HERE