Unspeakable – a journey into the unbroken heart
with Elena Urbanovsky
 Streamed live on January 18th 2018
 The audio-quality in the live broadcast was not optimal during the first part of the conversation with video.
We will re-record the topics we talked about.
Here  the continuation of our conversation with Elena which in the first part clarifies what had been difficult to get for tech reasons in the live streamed video above. Later we go different routes in the topic of how to achieve personal freedom.
In our show today we want to talk with Elena Urbanovsky about her personal journey which resulted in her book "Unspeakable"
Elena`s book: «UNSPEAKABLE- a woman´s voice transforming the feminine story of victimhood" tells Elena`s deep personal and universal journey of transformation and is written as a ritual to transform the sense of shame and unworthiness related to women and the feminine within.
It is a contribution to the healing and awakening of the feminine within and invites women and men to integrate and express their own story as a crucial contribution to the awakening of humanity on the planet.
The book describes Elena's journey of surrendering herself to the unresolved emotional content residing in the body, to everything that wanted to be felt through her- surfing at the edge of consciousness.
That meant needing to let go of who she thought she was in order to create space for the new to emerge:a new way of being, centered in divine consciousness, knowing and embodying the divine essence and sourcing life from this powerful space inside: the unconditional loving heart.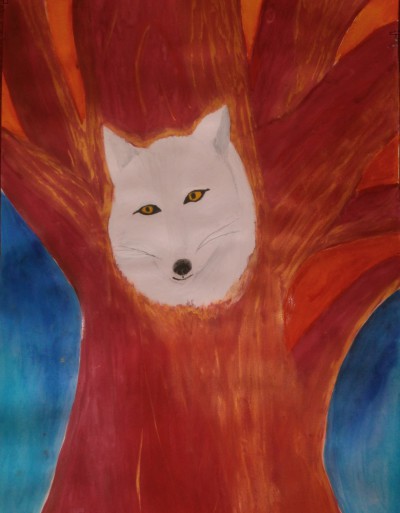 It was the starting point for authentic service to the conscious evolution of humanity, coming from a place of non judgement and compassion and radical gratitude.
Many questions are arising which are addressed in the book and which – at least partly – we will address in our conversation:
Which perspective do we own and what is the source of our actions?
Do we act out of inner conflict, trying to heal, fix, change what is seemingly not « right»?
What remains when there is nothing more to heal, to fix, or to change?
We can finally come to the realization where we have to acknowledge that there is a deeper truth and a deeper impulse operating behind the scene, a force which is not controlable – and which always works in the favour of live itself, even if we don´t perceive it.
Our today´s crisis is a call to surrender- surrender everything that we ever have believed in- in order for the next level of creation- of harmony- in alignment with all of life, to appear.
We don´t know what that is- humanity has been never living without conflict, personal or collective.
The way how we are called to surrender as a human species is deeply personal- however the call itself to awaken to a new level of consciousness is universal. The new is unknown, slowly emerging and beyond control. The conscious practice of trust is the invitation.
For the egoicly identified personality this is a threatening process- and unstoppable.The more we resist the more we suffer.
The so called crisis is a birth crisis- the birthing of the new human consiousness and for this awakening to happen we are lovingly invited to feel into the body and become aware of what lies hidden underneath the surface, wanting to be seen, felt and integrated.
We are invited to feel anger, sadness, anxiety, depression, hate, fear, guilt and shame- all of it- to come back into alignment with our divine nature.
Accepting and embracing the shadow aspects with love allows us to gradually step into more and more self acceptance and love as the foundation of life and living.
From the place of fullness and overflowing we can be deeply authentic and support our own evolution consciously. We become of service to the world that yearns for integrated beings, love and completion, more than anything else.
About Elena Urbanovsky
Elena works as transformational coach and artist and a midwife for soul consciousness in the world. She supports people growing and evolving into the powerful divine human Being they came here to be- centered in self love and expressing in a uniquely as a contribution to the world.
Elena`s unique gift is using language to bring into the light of awareness that what is inside hidden so that it can be felt and integrated – making space for new and loving ways of relating to the self, to others and to life.
Her work is dedicated to honoring the divine feminine within, living in each woman and man as the creative impulse of life itself.
Elena`s book manuscript «UNSPEAKABLE- a woman`s voice transforming the feminine story of victimhood»
Download it HERE