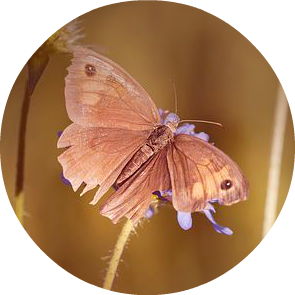 SERIES CONSCIOUS LIVING, CONSCIOUS DYING: EPISODE 4
November 14th at 10 AM PT/ 7 PM CET
Hospice, professional end of life care: a panel conversation
HOW CAN THE DYING BEST BE CARED FOR?- A PANEL DISCUSSION
Death happens everywhere and most people don't know how to handle it, how to care for the dying. More often than not people are recovered in a hospital in their last weeks where they are (miss-) treated by medical procedures instead of being prepared and helped for the transition which is coming near. Some courageous people keep their loved ones at home and care for them as good as they can. (See episode #3 of this series). This is often overwhelming and the caregiver is in constant doubt about what they are doing or not doing. They are mostly left to their intuition about what is good for the dying and what not. Doctors are usually of little help when it comes to face death and dying.
Elisabeth Kübler Ross and a few other courageous women fought for the dignity of the dying and slowly institutions arose where the dying found a safe space for their process. Today, hospices, the place where a human death is possible, can be found in many countries, thank God!
In this session of CONSCIOUS LIVING, CONSCIOUS AGEING  we have invited people whose calling it is to help the dying people to feel cared for and understood. They are hospice workers, spiritual guides or  Doulas, based in different countries. This promises a rich exchange of experiences and methods in making the death process an important part of life without too much disturbances and requirements by the outside world.
WATCH THE LIVE BROADCAST HERE on November 14th at 10 AM PT/ 7 PM CET
Hospice, professional care for the dying
Hospice show
0:00 Intro to the series
1:20 Intro to the Wisdom Factory, intention, where to find guest information
2:30 Martina Vollbrecht introduces herself. She worked in an anthroposophic hospice and what she learned.
4:10 Patty Burgess Brecht. She trains hospice volunteers, staff, and end-of-life doulas. She tells the story of how she came to chose this work. A huge experience with a dying friend which transformed her life. Peace and meaning, connection and awe.
7:20 Tom Almeida: INFINITO a movement to create awareness about end of life and palliative care. His experience created his calling to have people die better. Brazil is a bad place to die, nobody talks about it and there is no palliative care.
9:40 what is §palliative care" and what is a "hospice"? Tom replies.
11:45 Patty explains where the word HOSPICE comes from.
13:00 Heidi hopes that people can see that death can be a spiritual experience. It is an adventure in life. Mark as an example. Do some service now and hope that somebody will do the service for you one day.
14:50 How is hospice and palliative care in Germany? Martina. A net of palliative care, palliative specialists in most towns. Many hospices. 15 in Berlin, still not enough. Often even nurses do not know what is palliative care?
17:00 in USA? Patty. So much available in the country, wherever the patient is, but less utilized than it could be. So much trouble to TALK about this topic. Palliative care is more considered because pain treatment can be also in normal illness conditions. People get into hospice too late, too much treatment which is hindering.
20:18 A comment from Lori BE in the audience, Patty responds. Also families are not ready.
21:20 Tom: nobody was able to talk with his dying cousin which made his life worse. But Tom faced the situation, when you talk there is relief, connection, intimacy and value to the process. Initial question: "Are you afraid to die?" A huge healing happened. Not to talk creates much more pain.
23:05 Heidi: you can find out if a person wants to talk about what is going on.
24:00 Martina: LISTEN, don't allow your knowledge to be between you and the dying person. Hear for the need and THEN you can do something. The relationship can be very personal. Go into the situation with all you have!
25:50 Heidi asks: Is there a difference between a professional hospice worker and a "normal" person?  How can a professional cope with all the emotions etc.
26:45 Martina. She gives them everything she can but allows them to go. Let the body go, separating the mind and the spirit and the body is slowly apart, while you can grow in mind and soul. Women after menopause can create something else! She doesn't suffer when people go. NOTHING CHANGED.
31:00 Comment by Lori BE.
31:25 Problems can arise with family members who don't want to let the person go. It makes it difficult for the dying person to still try to please.
32:18 Patty. Death as human experience. Connect with our humanness by leaning in and not looking away. Huge gifts to be with the dying. Tasks for the dying person which they can face when free of pain. Death is the great connector, invitation. "I don't know what to say" as the begin of the conversation.
35:45 Tom: Start to talk about your desires, feelings etc. with family and friends during life will make it easier to do it at the end. Reflect: WHAT IS IMPORTANT FOR ME?  Tom tells the story of the last year of his life. Giving permission to leave, having had this conversation before. He himself took over the palliative care in the hospital where his father was. He had the information and was able to give him a better end of life.
39:45 Heidi: the intention for the show:YOU CAN DO SOMETHING!  How was death time ago? Why is it so different now?
41:30 Patty: death has become medicalized. The idea to beat death, the more treatment, the more money, life at all cost. Cheat the process of the body decay in the last years. Now in US: After death care: Doulas try to get death back into consciousness.
44:12 Tom: the same in Brazil. It is easier to not to have to deal with that as private person, and easier for the health profession: they want to sedate the dying person, despite Tom realized that his father was still there. We always hire someone to do things for us. We will pay for that later.
46:03 Heidi: abnegating our responsibilities and stealing our own deep experience
46:40 martina: Also in Germany. It has also to do with the absence of beliefs (religion). Today YOUTH is so important for society, old people have lost their wisdom because nobody is asking them anymore. Many didn't really develop personally, don't have purpose in life when old. They don't get themselves out of it.
49:33 Heidi: we have lost the spiritual basis, explaining the fear of being in contact with dying people. Mark accepted death, we had prepared by talking a lot. Created the Masterminding Integral Ageing on Facebook. COntribution at the IEC conference about ageing differently.
51;30 Patty: Death as a spiritual path. Some beautiful possibilities
53:10 Comment by Lori BE.
53:45 Closing words. Patty Death is one of the greatest invitations. Brings us all together. Getting closer to the unknowable.
55:35 Tom: Feeling of gratitude. It is a global movement! Although on different levels in different countries on one side and at the same level on the other side. We have a lot to learn and to share. Creating human connection.
57:18 Martina: a moving story of one of her patients: "How wonderful it is! If I had only be able to have known that!"
59:00 Heidi's closing words: it is about being with the person who needs you with your whole heart. Becoming whole yourself: take the invitation.
ABOUT OUR PANEL MEMBERS (Please click on their names)