CONSCIOUS LIVING, CONSCIOUS DYING
A series of panel discussions about life and death
FROM OCTOBER 24th TO NOVEMBER 21st
These conversations will help you to meet the challenges in life with courage and hope, even  in illness or death.
When you meet others who share with you what they have experienced, then you realise that you are not alone.
You will become aware of the possibility that also in such extreme periods of life  the seeds of renewal are hiding. The experience of grace, even of joy and fulfilment, is very possible right alongside sadness and despair. Many come out the other side with the feeling of having deepened a soul connection  with the other and to have come closer to the essence of life.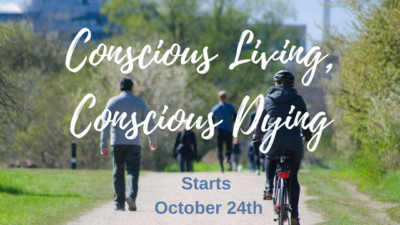 November is the month where the days grow extremely short, the dark time of the year imposes itself on us (if we live in the northern hemisphere) and many of us get into a depression like state, the deprivation of light and sun begins to show its impact.
November is traditionally the month when people remember their friends who have passed away and family members , where in the Christian setting we think not only about death and dying, but also about life and how we can make amends for not having lived an upright life. We might follow the traditions or not, but this period of the year definitely invites us to elaborate our losses, to let go and to prepare into a new year, into a new rising of the sun of life, into a new future.
With this series I, Heidi, intend to honour the memory my husband and co-founder of The Wisdom Factory, Mark Davenport, who died on June 30th 2018 from an aggressive form of lung cancer.
A SERIES OF PANEL DISCUSSIONS
IN THE LIVE SESSIONS
We will talk about the experience of receiving the shock of a disastrous diagnosis and how people managed to face it, to handle it and even heal from the illness.
We will also talk about the experience of accompanying a dear person in his or her death process and what gift we received by doing it.
There will be a group of professional hospice workers to give you insights on what they do as opposed to those of us who do what is necessary out of an (often fallible) intuition.
The last panel discussion in this short series will connect people who have lost their beloved. We are united in the deep understanding of how love is transformed into compassion and grief when we watch our partner die, often in pain which we were not really able to alleviate.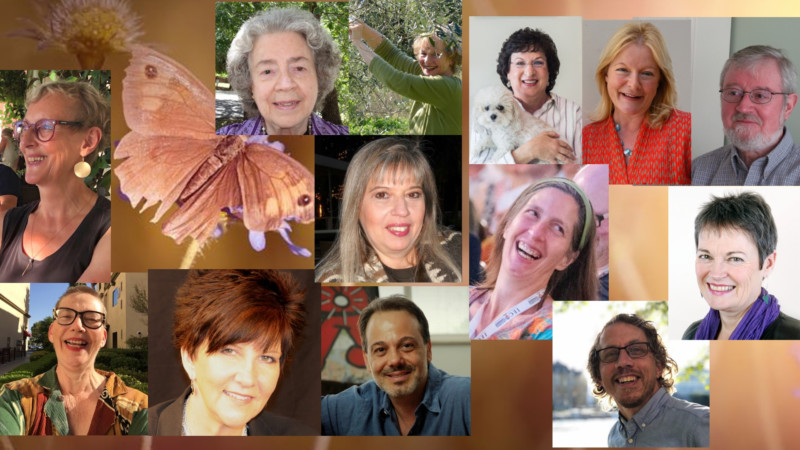 BONUS MATERIAL
Pre-recorded conversations
Facing the challenge of a severe Illness (both in English and German)
A very personal testimonial by family members of Mark on their relationship with Mark and the passing of his daughter Lilian in 2013
Your free gift will be sent out after publication: Stories and testimonials, Homage for Mark Davenport, as e-book