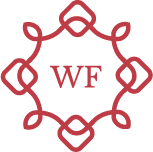 BLOG – CONVERSATIONS THAT MATTER
Christine Doan at the IEC Conference in Hungary
THE DIFFERENCE BETWEEN USA AND AUSTRALIA
Why USA and Australia are more different than it seems.
People in North America and Australia are using the very same language, English of course, which would make them similar to the rest of the world. But there are some fundamental differences which you can grasp well if you know Integral Theory and Spiral Dynamics.
Christine Doan is a passionate Integralist, she, like myself, is fascinated by the deeper insights and the different perspectives on the world and on oneself which you gain when you explore and think guided by integral parameters. 

As native US American who has been living in Australia for most of her life, Christine has found an explanation for the deeply felt differences between the countries and cultures using the levels of development, basically. She gave a workshop about that at the Integral European Conference 2018 in Hungary, and that, in itself, was an occasion for her to learn about her own stages and the shift needed from one to the other in different moments. An occasion for her own learning, as she says in the interview we had a few weeks ago.
Listen to this conversation and hopefully you have as much fun as we both had when talking with each other. If you want to go to specific parts, you can use the time stamps which indicate the minute in the video where we talk about specific things.
Enjoy!