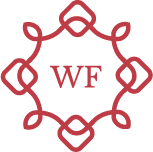 VLOG – CONVERSATIONS THAT MATTER
The American Dream in Africa
The American Dream – in Africa?
The "American Dream" is the idea that everything is possible in America. The romantic story: starting poor, washing dishes, and becoming a millionaire through hard work: that was the hope of so many people who came to America in past centuries. And many of them actually made their way out of poverty to, at least, a decent lifestyle.
America is still living on this  romantic legend, despite the changed reality today which makes it much more unlikely to become rich by hard work, especially for certain stigmatised people. But can we transfer the idea to other countries in the world?
South Africa was the richest country on the African continent, and maybe it is still, relatively,  compared to its neighbors. But the money left the country at the end of the Apartheid and the beginning of the new regimes. Before "the American dream" was possible for people in search of gold, but mainly for those who possessed the mines, namely people of the white population in charge. And now?
Can black people hope for something like the American Dream, for an "African Dream"? The answer is not "black and white". Even in America not everyone became rich by working hard alone. Those people who succeeded needed some other qualities, too, like creativity, courage, perseverance, inspiration and the belief in themselves and what they were up to.
The same is certainly true for every country in the world. Without those personal qualities you won't make it nowhere, at least not in an ethically correct way. Who is starting out on that path needs inspiration from other  people for not giving up when difficulties arise. And such an inspirational story I heard in Johannesburg at the Henley Business School, where we were invited during our "Integral Tour" through the realities of the levels of development.
Frank Magwegwe, after school,  had shortly been a bartender in his far away hometown. When he lost his job because he hadn't observed the rules, he couldn't find other work. So he decided to travel to Johannesburg, the magic city in the eyes of those far away. But his money brought him only half way where he had to stay for a while to pay for  the train ticket to the "promised land". When he arrived, he managed to find a distant relative and could stay there for the moment – in an unexpected tiny place! – together with other relatives. After some weeks, he felt that he had to leave, that he had no right to be a burden to those who kindly shared the little they had with him – and he started to live the life of a homeless man, surviving   one day to the next, as poor as you can imagine.
And here the exciting  story begins: he stated helping others in the street, then the courage and the decisions to start his own tiny business, always in the street; all the fortunate encounters with people who gave him suggestions and information, as well as encouragement. He ended up becoming a University student with a place to live. He had been open to the unknown, courageously taking on the challenges and insisting on getting on even when he feared not to be able to make it. He worked extremely hard  – and he made it! From homeless to a teacher at a renowned international business school.
His children have a different starting point and they ask him to not talk always about poverty. But his life story is very worth to be told and listened to by all those who are facing similar circumstances, who need the right dose of inspiration to keep going and to stick to hope and the belief in themselves; and also for us who compassionately listen and regain hope into our human ability to get on and create something good out of our challenges.
Here is the recording I made when Frank told us his story at Henley Business School in Johannesburg. It starts a little after he was introduced and had begun to speak, but you will get the whole story and the impression of the joyfulness and positivity of a person who has got himself out of poverty and the life in a slum into a career  which is appropriate to his gifts and abilities.
Quotes from Frank Magwegwe
My daughter once told me, 'Please dad! No more poverty stories!'
One of the best money decisions I've ever made – after being fired for drinking on the job and living in the Bloemfontein train station – was to save every cent I was earning. I would never have got to Johannesburg if I didn't do that!
I've done well. I don't need a bigger house; I don't need a bigger car. — Frank Magwegwe,
Rica Viljoen, teacher at the same school and organiser of the Integral African Conference in
Another success story: An opera singer from South Africa as finalist in the famous Placido Domingo competition