How to handle Depression effectively? A conversation with Dr. Viviane Carson.
Depression is an expression of our being. It can be healed often and not always necessarily with traditional methods like antidepressives – although they might be useful at times and in certain circumstances.
How can healing take place and health be maintained in natural and unconventional ways?
Main stream medicine has given many benefits to humanity but has become a belief system and expects everybody to exclusively follow the advice of doctors whose education was limited by the materialistic view of humans and the world.
Slowly we become re-aware that the world is not only made of material objects and that many other influences determine our health like psychological and spiritual conditions. We are adopting a more integral view of reality, fortunately, and so we find out that certain problems are best cured by traditional Western medicine (like surgery when necessary) and other problems are better addressed by different healing methods – which sometimes can even replace surgery.
New health movements have become stronger, natural healing methods with herbal medicines, homeopathic treatments. The newly emerged "functional medicine" is an attempt to overcome the fundamentalism both in traditional medicine and in many sectors of alternative medicine
About Dr. Vivian Carson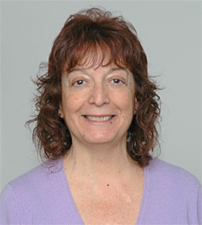 Doctor Carson has several degrees (a total of seven) and two doctorates including degrees in Psychology, Metaphysical Science, a Doctorate in Clinical Hypnotherapy, and certification in 17 sub-modalities.
Dr. Carson is also a Certified Energy Therapist, Certified Domestic Abuse Specialist and is trained in E.F.T., Neuro-Linguistic Programming, Time-Line Therapy, Applied Kinesiology, E.M.D.R., The Radiance Technique, Reiki, The Reconnection/Reconnection Healing TM  and many other certifications, all registered professional techniques.  She is also an ordained minister.
With over 30 years of experience in leading personal growth workshops and seminars and one-on-one counseling, Dr. Carson has developed a unique methodology she calls "Psychobiophysical Healing"TM to effectively empower clients to achieve mental, emotional, physical and biochemical changes very quickly.  http://drvcarson.com/
Click on the links below to find Dr.Viviane's Book on Amazon
You Are More Than Your Body by Viviane Carson on AMAZON
Why people don't heal - and how they can on AMAZON