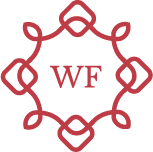 VLOG – CONVERSATIONS THAT MATTER
I need to know you – with Kymberli Speight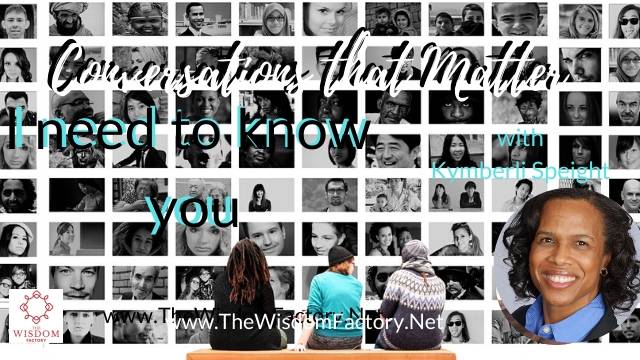 HEIDI WRITES
In former times it was normal to chat with people whom we met on our way. We said "hello" when others were crossing our path, even if we didn't know them at all. Today we pass each other, staying silent, looking towards the floor or to the horizon, pretending not to notice the other human being. When that is impossible, like in an elevator, we feel awkard, drawing back into ourselves and hoping the elevator would quickly arrive and save us from the exposure to the stranger.
Doing so we miss on out huge opportunities of reconnecting to life. Humans are social creatures, but most of us have bought into an exaggerated individualization which has led us to separate from others, to shield ourselves from connection and intimacy – to our collective detriment.
It takes an act of courage to step out and actively engage with people we meet in our lives and whom we have never seen before. Talking to them when we feel that they might be open to connection is a way to learn about their stories, their lives. We will discover that they are far more interesting than we had thought, that we can learn from their experience and, after all, that we have a lot in common.
Our guest Kimberly Speight set a challenge for herself to speak to 100 people she had never met before in 100 days. And, yes, it was a challenge and she took it on with curiosity and confidence. Her experience with talking to these people who she met in waiting situations, in shops or airplanes was overwhelming positive. She saw how people opened up when someone was really interested in their story and truly listening to what they have to share. And she realized her own development in communication skills and self confidence. A win-win situation which she has now crystallized in her book "I need to know you"
Enjoy our conversation about that challenge and how we can support each other in stepping out of the isolation which has become the societal norm in our western countries.
In the  series Conversations that Matter
About Kymberli Speight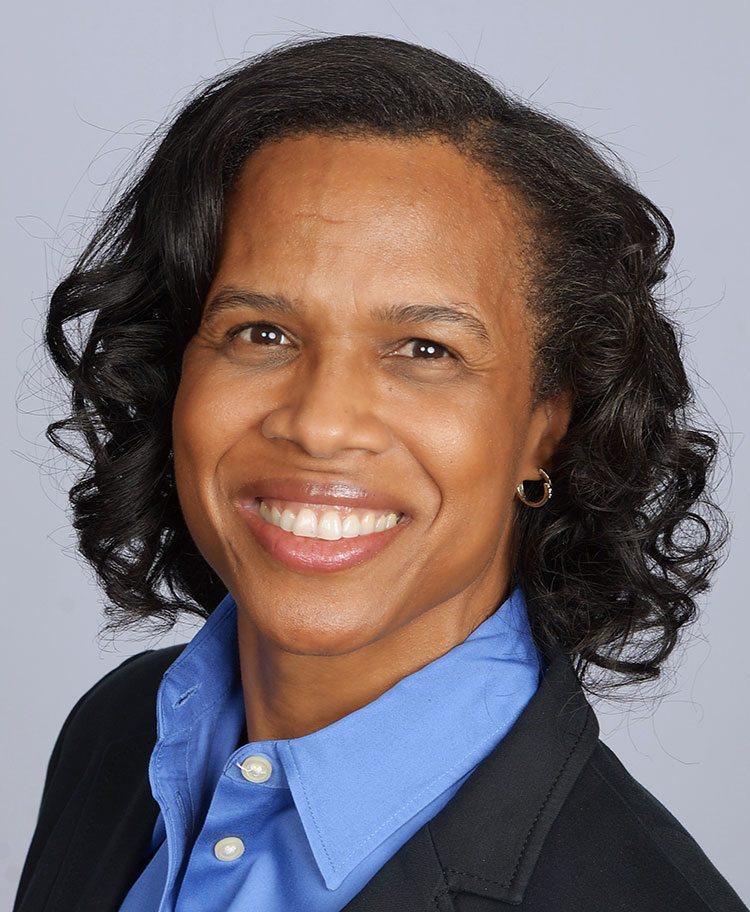 Kymberli's motto is "Be proactive! Enhance your brand to reach your target audience." She is a keynote speaker, an executive coach, and a Certified Professional Career Coach (CPCC), who has worked with separating active duty military executives and civilian clients transitioning to their next career opportunity. She leverages her networking expertise to teach viable skills necessary for making a successful transition. Kymberli is certified at the master's level with the Reach personal branding process and holds additional certifications in Conversational Intelligence, and 360 Reach.
Prior to coaching, Kymberli developed futures. She was also an executive recruiter for Zingaro & Company in the life science and healthcare industry. Additionally, Kymberli worked for the Vice President of Client Services at Catapult Health, a start-up company, with initial staffing and training. Kymberli has a strong background in contract negotiations. Her claim to fame is that she once spent $954M. As an active duty officer, she was the buyer for the fiscal year 1991 annual year buy of the Air Force's F-15E fighter jet.
Kymberli has a desire for helping military members make a smooth transition into the civilian sector. Moving every 2-3 years herself in support of the Air Force mission and observing the transition process as the spouse of a retired Air Force Colonel gives her firsthand experience with the complexity of transition. She now facilitates the Executive Transition Assistance Program (ETAP) at several Air Force Bases across the US. In addition to working with the military, Kymberli considers it a privilege to have served in the Air Force for 5 years active duty and 6 years in the reserves after graduating from the Air Force Academy.
Kymberli is passionate about giving back to the communities that have helped shape her personal and professional life. She delivers content loaded keynotes on networking (relationship building) and enhancing your personal brand (your reputation) as well as inspirational topics. When she is not working, Kymberli enjoys traveling and spending time with family and friends.