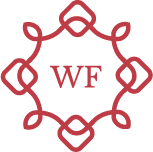 BLOG – CONVERSATIONS THAT MATTER
Towards The Highest Stage of Love
DR. TOM HABIB AT THE IEC CONFERENCE 2018
Integral European Conference (IEC) in its third edition took place in  Siofok at Lake Balaton in Hungary. People interested in personal development as well in the development of all aspects of our lives on planet earth come together and present their piece of the puzzle. It is the Integral Theory as developed by Ken Wilber which is the common ground of the 500+ people who attended the conference. Many of them offered a talk, a workshop, a poster or some other contribution to their fellow participants. A great way to learn about what is possible today when viewing and approaching the world from an integral perspective.
One of the contributors was Dr. Tom Habib, who we got to know at the previous conference and since then interviewed him several times in our Wisdom Factory. He has become a good friend and even visited us here in Italy after the end of the conference before heading home to California.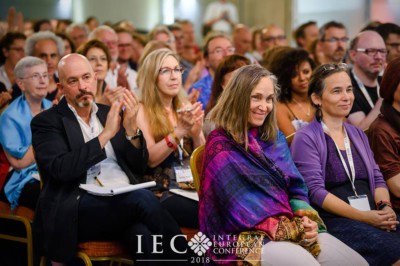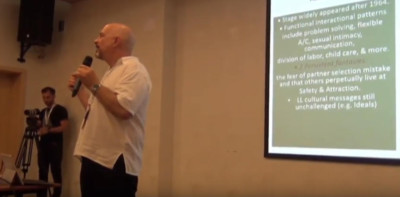 HEIDI'S INTRO TO THE VIDEO
Couples can grow together? Really?
What is your experience? Did you stay together to do the necessary work or did you separate because of falling prey to one of the two fantasies: "I picked the wrong person", or "other people get to live  in safety and attraction". I imagine that you have some familiarity with those times when the attraction to your partner and the dreams about this unbridled happy future gets lost and you think, you don't love your partner anymore and you better chose another – only to fall into the same trap, probably.
Dr. Tom Habib is studying the development of couples within an integral framework. Living in an intimate couple is a perfect way to grow oneself and to create ever more important and loving relationships. He has found 5 stages through which couples can go, and it isn't always obvious why the progression from stage 1 to 2 should be a positive development as people have lost what they initially believed to be love. But following the whole developmental chain makes it more than clear that, climbing up the ladder, true love and deep connection arise between the partners and at the same time they grow individually into higher stages of their own development.
Watch the video, where Tom Habib presents his finding at the Integral European Conference in Hungary in May 2018. In preparation or completion watch a conversation we had with Tom in The Wisdom FActory HERE. There you can also find (and download) the charts which accompany the topic, as well as the scientific papers.
Instead of being a place of quarrel and dissatisfaction, intimate couples can become curious and courageous for taking the next steps on the way to "spiritual love", the highest stage reachable at the moment according to Tom Habib.
TOM AND CHRISTINE HABIB VISITING HEIDI AND MARK IN ITALY
TOM'S  TALK IN HUNGARY IN 2016
LOVE IN THE INTEGRAL CONTEXT