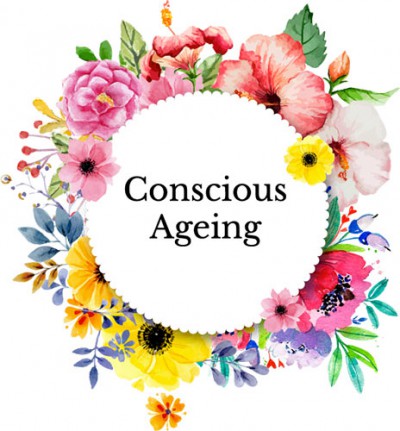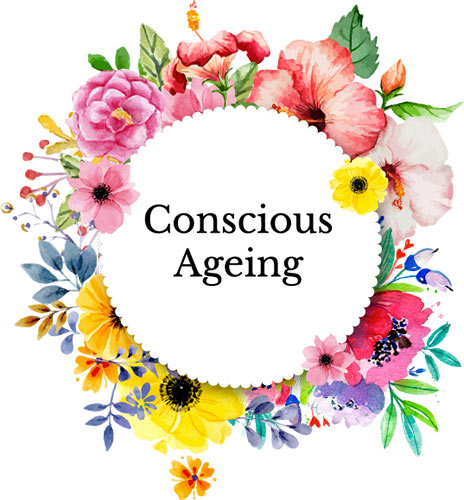 What is Conscious Ageing? – The series in The Wisdom Factory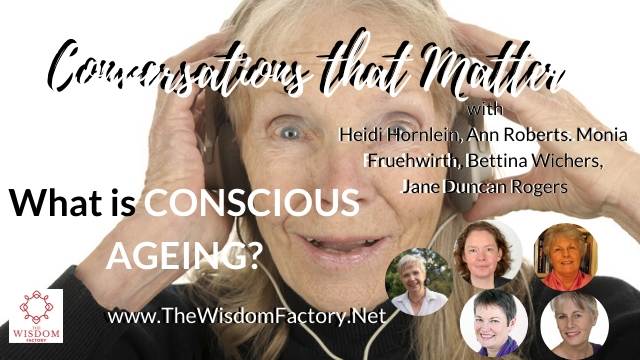 In preparation for the IEC online conference  27th to 31st of May 2020 Heidi gathered a few guests from previous Conscious Ageing episodes to co-create a presentation. This is the rehearsal for the live appearance. Join the conference at
https://integraleuropeanconference.com/
HEIDI´S INTRO
Conscious Ageing: getting older as a chance for wisdom
In the past we thought that with 60 we are old and from now on we were sort of waiting for death. People could go in retirement at that age and retirement often meant losing purpose in life which was connected with the previous occupation.
Here in Italy where I live, there was a time when people could go into "mini retirement" with 40, getting a monthly pension and feeling free to try out something new in their lives. Now the state has decided that "being old" actually starts with 67 and so the restart into something new certainly is not as easy as with 40. But nonetheless it is possible – if we are open minded enough and value older age as a source of rich experience and wisdom which influences our choices instead of believing to be doomed to die, anyway, some time soon.
What was called "old age" before , is now called "adulthood two" with the words of Ann Roberts, guest in the panel for the Integral European Conference. Certainly, there are challenges, the probabilities increase with age that some functions of our bodies decrease, but other might increase if we train ourselves in living our lives in a conscious way.
We need to start with "ageing" itself as a concept and fact in human life. We push it away, we hope to be able to avoid it by neither talking about it, nor preparing for it in a balanced way. We pretend to be younger than we are by creating a youthful persona or even do plastic surgery in order to hide the changes which our body is undergoing.
Age and ageing is a taboo, even more so illness and death, and strangely enough even the things we normally consider "good", like love and sex in older years. Young people often feel awkward when they are confronted with the sex life of their parents. What is so strange about ir? Is sex still seen as only "allowed" for reproductive reasons? Why should young people naturally enjoy sex and older people should be somehow "on the other side"?
These are topics which the women of the Conscious ageing panel are addressing for the conference. They want to inspire other people who enter into the second adulthood, to value the years to come, to explore the possibilities and to see the emerging realities from a welcoming and resourceful perspective.
In this post I publish our "rehearsal" for our contribution for the conference which will take place on Saturday, May 30th 2020. Whether or not we will touch the same topics in the same way as here is up to the moment. We also want to give a possibility to the audience to actively participate in the conversation.
If you are interested in joining us or any of the many other presentations on a huge variety of topics, you can register for the conference at https://integraleuropeanconference.com/online-2020/
Previous conversations with the guests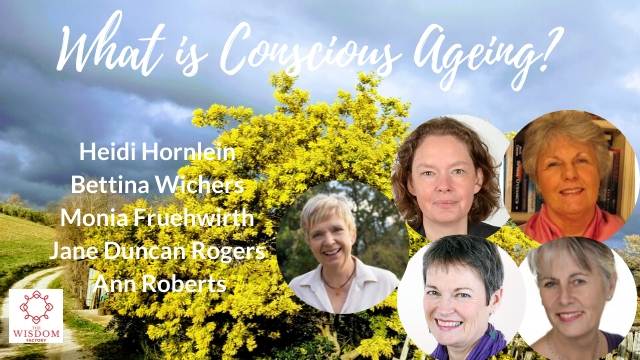 Ann Roberts:
Active Wisdom: an inquiry into elderhood https://thewisdomfactory.net/ann-roberts-2/ September 2019
Conscious Ageing panel  https://thewisdomfactory.net/conscious-ageing-panel/   September 2019
What grandparents can give us and our children  https://thewisdomfactory.net/ann-roberts/ February 2017
Co-creative conversations: an example.  https://thewisdomfactory.net/co-creative-conversations-an-example/ May 2020
WEBSITE:  http://bit.ly/ActiveWisdomProgram
Jane Duncan Rogers
Ageing: the secret behind the greatest opportunity you've ever had  https://thewisdomfactory.net/jane-duncan-rogers/ March 2018
My partner died. I was present. And now? https://thewisdomfactory.net/my-partner-died/  November 2018
A conversation with Heidi : when you face the end https://thewisdomfactory.net/panel-ageing-5/ March 2019
Co-creative conversations: an example.  https://thewisdomfactory.net/co-creative-conversations-an-example/ May 2020
WEBSITES: http://beforeigosolutions.com/ www.giftedbygrief.com
Bettina Wichers
Dementia integral  (english), Demenz aus der integralen Perspektive (german) Co-creative conversations: an example.  https://thewisdomfactory.net/bettina-wichers/  January/April 2029
Co-creative conversations: an example.  https://thewisdomfactory.net/co-creative-conversations-an-example/ May 2020
Monia Frühwirth
Monia has co-hosted many conversations with Heidi. You find them when inserting her name in the search function at www.TheWisdomFactory.net Below a few of them.
ABOUT page: https://thewisdomfactory.net/monia-fruhwirth/
Regular guest